PVC-free GEN IV inks for textile screen printing industry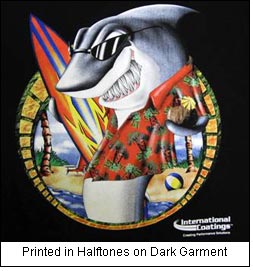 International Coatings Company and Zydex Industries announce the launch of GEN IV Series ink, the next generation of PVC-free, Phthalate-free, eco-friendly inks for the textile screen printing industry.

International Coatings and Zydex Industries recently announced the creation of a partnership to market and develop a line of "green" screen printing inks. GEN IV marks the line's first product introduction. GEN IV inks provide an excellent alternative to other PVC-Free plastisol ink products, both in performance and price.

"GEN IV is an innovative high-solids ink that produces a very soft hand with excellent opacity, and offers many of the same advantages of traditional plastisol inks" said Stephen Kahane, President of International Coatings. "GEN IV performs equally well on manual and automatic printers."

Another unique feature that sets GEN IV apart from other eco-friendly inks is that GEN IV does not dry on the screen and requires no harsh solvents or chemicals for clean-up. Simply use water.

The initial GEN IV line is comprised of 19 primary colors as well as several specialty inks, such as a Clear Base, Puff Additive, Foil/Transfer Adhesive, and Glitter Base. International Coatings and Zydex plan to develop and add other new products to the line in the near future.

GEN IV will be available in the Americasthrough International Coatings' exclusive network of distributor companies by the end of March, 2008.