Govt to promote growth of textile sector, says Prime Minister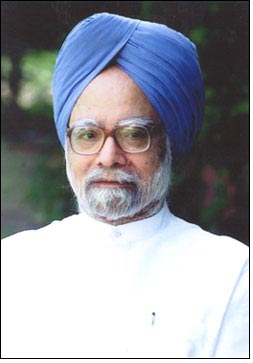 The Prime Minister, Dr. Manmohan Singh has assured the textile industry that the Government will pay the closest attention to devise appropriate strategies to further promote the growth and the competitiveness of this vital national industry.

The Prime Minister stated this while delivering the inaugural address at the Golden Jubilee Celebrations of the Confederation of Indian Textile Industry (CITI), here. The inaugural session was attended by Shri Shankersinh Vaghela, Union Minister of Textiles, Shri E.V.K.S. Elangovan, Minister of State of Textiles and key representatives of the textile industry.

In making our textile industry globally competitive especially after Multi-Fibre Agreement (MFA) regime, the Prime Minister said that the UPA Government has focused on three imperatives namely the need to ensure a stable policy environment; the need to support modernization through financing technological upgradation and to help build global brands for Indian textiles.

Recognizing the problems faced by the exporters due to the strengthening of rupee, the Prime Minister expressed confidence that the exporters have the enterprise and business acumen to deal with this challenge and improve their competitiveness.

He said that the Government has also taken steps to help mitigate the loss of competitive advantage while ensuring that our external economic management is stable and sustainable.

Giving the details of fiscal measures takenby the Government to strengthen the textile sector, Dr. Manmohan Singh said that the excise duty structure has been completely transformed with large scale concessions. Customs duty for a number of textile machinery items have been reduced and hosiery and knitwear items have been dereserved from the small scale sector.

The Technology Upgradation Fund has been extended into the 11th Plan and the scheme for Integrated Textile Parks in Public-Private Partnership mode has also been expanded. He said that as a result of these measures India is also becoming a major outsourcing hub.

The Prime Minister reiterated that the new growth areas like Technical Textiles will be actively promoted and a Technology Mission on Technical Textiles will be launched to support growth in this area.