Handicraft expo in Khulna runs a successful course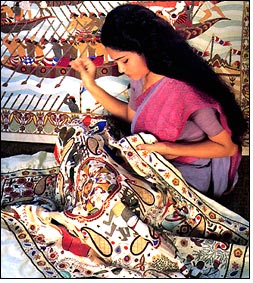 A handicraft fair has been organized by the National Association of Small Industries and Handicraft of Bangladesh at the Jatisangha Shishu Park in Khulna city.

This exhibition commenced on March 6 and will extend for almost a month. A large number of business organizations and entrepreneurs from across the country, especially from Satkhira, Jessore, Tangail, Bagerhat and Rajshahi, have participated in the event.

The expo displays a wide variety of handicraft products like basket, flower vas, hand bag, nakshikantha, showpieces, toys and imitation jewelry.

Enterprises operating on a small scale mainly exhibited among others, cosmetics, silk sari, footwear, and ring.

The fair has already proved to be quite successful as a large number of crowd has been drawn towards it. Foreign visitors, in particular, had a good opportunity to shop from a gamut of locally produced handicraft products.