Levant launches its second boutique in Dubai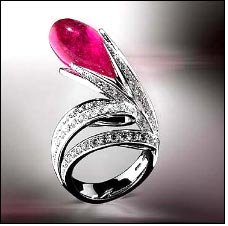 Levant Jewelry, an exclusive luxury jewels and design store announced the opening of its second outlet in Dubai.

This was followed by the success of its first store which opened a few years back in Mina al Salam.

The launch event for the new Levant store was held at Al Qasr hotel on March 18 and displayed an exquisite collection of fine jewelry that nearly astonished the guests.

This newest store will feature marvelous designs in necklaces, bracelets, diamond rings and sets from Leviev, Scavia, Palmiero, Gavello and a host of other designers.

While Leviev is known for housing the largest and finest collection of rare diamonds, Scavia is an Italian house of opulent and unique design.

From the time of its commencement, Levant jewellery boutique has catered to the most volatile and design conscious buyers with brands like Schoeffel, Hellmuth, Giorgio Visconti, and many others.

The launch of the second Levant will further endorse Dubai as a global luxury and fashion capital.