Textile industry lost in the midst of high Intl competition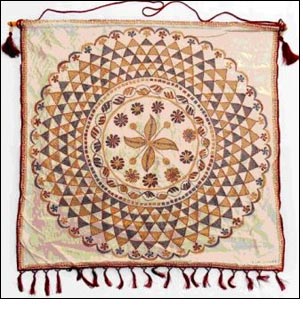 Poor sale of Bhutanese textile and handcrafted goods have nearly crippled its domestic industry because of low demand from the international market.

On closer analysis it has been found that lack of knowledge on how to make products to suit international criteria is one of the major draw back of Bhutanese textile industry.

Additionally high cost of production and transportation and poor quality have been other factors leading to bad performance of locally produced goods.

As a matter of fact, rising competition from Laos is also a great threat to Bhutan as most of the foreign orders are taken away by Laos because of price competitive goods.

However, what goes unnoticed by many is that weaving tools make a sea of difference and this is exactly where Bhutan stands at a disadvantage. While Laos makes use of oodern looms, Bhutanese weavers use backstrap looms which is not all that efficient anymore to produce quality textile products.

Government has been taking measures to tide over these gloomy circumstances. It recently selected a total of 45 rural weavers from Khoma and Radhi in eastern Bhutan and trained them in combining traditional designs with contemporary ones to suit market demands. Besides, it also created a yarn bank to aid rural weavers overcome the problem of purchasing yarns.