Lear to maintain the New Trend Automotive Fabric Business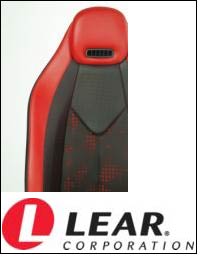 Lear Corporation announced that it has entered into agreements to acquire a 75% share of the automotive fabric business of New Trend Group Co., Ltd. (New Trend Group), a privately held company founded in 1986 which produces automotive interior fabric and commercial plastic goods. Financial terms of the agreement were not disclosed.

The acquisition of a majority stake in New Trend Group's automotive fabric business is consistent with Lear's strategy to selectively increase the level of vertical integration for its Seating business. New Trend's seat trim fabric operations provide Lear an opportunity for low-cost fabric supply to its existing cut and sew capabilities as well as offering the potential for incremental sales growth as a fabric supplier to a broad range of automotive manufacturers. Other partnerships in the area of seat trim are presently being evaluated by Lear.

"Following our successful launch of the Aventino Collection of premium leather last fall, Lear was looking for additional opportunities to further vertically integrate seat trim into our core product portfolio," said Lou Salvatore, Lear Senior Vice President and President of Global Seating Operations. "The production of additional trim options such as flat-woven materials and knits provides Lear the opportunity to offer our customers a wider range of seat trim options and improve overall seating system value."

New Trend is a leading supplier of trim to the China automotive marketas well as an exporter to Europe and the U.S. through its two automotive textile manufacturing facilities in China. The company produces fabric used for seat covers, vehicle headliners and automotive door panels and carpet for GM, VW, Ford, China Brilliance, Toyota, Nissan, Hyundai, Chery and Geely vehicles, predominantly in China.