Embassy helps keep age old weaving art alive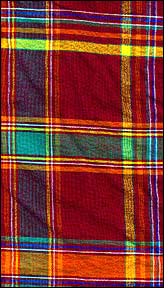 Patadyong weaving is one of the oldest surviving textile art that still exists in Bagtason, Municipality of Bugasong. It has been a major source of livelihood for most of the people living in the region. Patadyong is a rectangular piece of cloth woven into band of bright colours in stripes and squares usually worn by rural women.

The garment is made by entwining threads of different colours to create a vibrant and colorful fabric through a wooden-made hand loom locally known as tiral. However, the weavers have now started making hats, handkerchiefs, shawl and bags also, which has helped them earn more money.

The craftsmen have jointly formed Bagtason Loom Weavers Association (BLWA). This group has come up with a weaving center in the town that has been supported by the local officials.

The Embassy of Japan has also come forward to help the age old traditional attire gain wider acceptance and reach more markets. The Embassy will provide aid that the association will use for buying raw material for completing the orders.

BLWA with support of different agencies and local Government bodies has even participated in various exhibitions held at various levels, which has been a great source of income for local producers.