Evolution & growth of the 'Woolmark' brand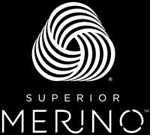 Woolmark takes on a fresh new look and licensee program for today's smarter, greener world. One of the world's best known brands, the Woolmark has been applied to more than 2 billion garments since the creation of the original mark in 1964.

A Millward Brown survey of 22,000 consumers in 10 key markets in 2006 showed more than 95 per cent of respondents recognised the Woolmark, and most associated it with high quality apparel.

"As the apparel market evolves, so must the Woolmark brand," said Craig Welsh, AWI CEO.

Research shows consumers demand to know more about the products they use. In response to this trend, the Woolmark and Woolmark Blend brands and standards will be updated. With a fresh outlook to appeal to today's smarter, greener consumers, the Woolmark brand's reputation for quality is ensured for the future.

"The Woolmark has something very valuable to offer today's consumer, particularly the younger generation who've not yet experienced this iconic brand, with its history of quality assurance recognised and trusted by leading retailers and consumers around the world," said Craig Welsh.

The Woolmark logo has also evolved. Its new lines suggest movement and a lightness of texture – a key part of the brand strategy. Overall, it has been more finely crafted, showing an appreciation for design and detail which reflects that of its buyers.

"We have worked over many months to develop a brand stable that offers new and existing licensees tangible benefits for using Australian Merino wool. We look forward to working with AWI's business partners to shape the future of what AWI believes is the world's most luxurious natural fibre," said Craig Welsh.

Woolmark brands
The Woolmark and Woolmark Blend brands are protected worldwide. They certify products as conforming to specific quality and compliance measures, recognised in major global markets.

Superior Merino
Representing some of the world's best apparel fibre, the Superior Merino brand assures consumers they are purchasing a garment made from 100 per cent Merino wool, with a minimum of 70 per cent verified Australian Merino wool.

The Superior Merino brand applied to garments informs buyers of the quality of Merino used, verifies its origin, and defines its outstanding suitability for the wearer experience.

Superior Merino Blend
Products carrying the Superior Merino Blend brand are guaranteed to contain a minimum of 50 per cent verified Australian Merino wool and conform to the standards set for the product. Superior Merino Blend offers innovative high performance fabrics, which maintain the natural qualities of Australian Merino wool.

In support of the new Superior Merino and Superior Merino Blend brands, AWI will continue to roll out industry-first corporate social responsibility (CSR) programs and a Verification of Australian Merino (VAM) system, which will integrate the highest standards of compliance, traceability and quality. Designed to give confidence to retailers and consumers worldwide, this program will enable garments to comply with world-leading standards of environmental and labour practices, from the farm to the retailer.