Decline in carpet export worries manufacturers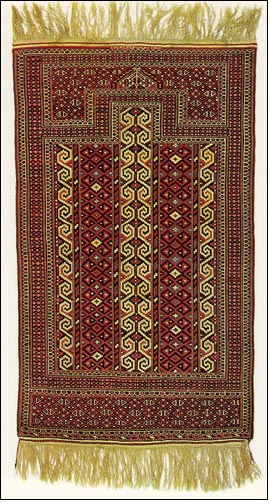 The carpet sector of Turkmenistan is the major source of earning foreign currency. The excellent craftsmanship of weavers has made carpets of the country extremely popular in various parts of the world.

However, available statistics show that even though the production of carpets has increased, the exports have dropped to almost half, in the current year and it has become a great cause of worry for the manufacturers.

One of the reasons for decline in exports, according to market experts, is small number of outlets in the SAC carpet shopping centers abroad. The authorities also pointed at the considerable amount of difference between the rate of carpets in corporation and prices in the market. The Government is planning to take measures in order to enhance the exports.

Cotton industry of the nation has also been in the limelight for quite a long time. The Government has recently come up with a strict rule saying that this time during harvest children should not be forced to work in fields.

Students in large numbers are called every year to help the farmers during the harvest season that affects their studies. This year if any child is caught working, the school will be answerable to the authorities and strict action will be taken against them.

This measure is being taken in order to completely remove the system of child labour from the region.