Once flourishing handicraft villages on the verge of vanishing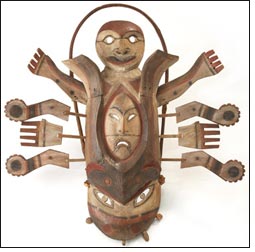 The handicraft villages in different parts of Vietnam were established to help local artisans earn their living by creating excuisite art pieces, that mirrored the culture and tradition of Vietnamese.

For decades the craftsmen of these villages made spell binding items and gained immense popularity worldwide. However, the situation has taken a different and a sad turn now. Rising cost of raw material, limited sources and shrinking profit margins have left artisans with only one option and that is to search for jobs in other sectors.

The once famous handicraft villages are now on the verge of extinction. The pottery village in Phong Dien District, wood carving village in My Xuyen and metalwork village in Phong Dien District are in serious trouble.

Many handicraft enterprises in these regions are now closing down as they are booking losses due to high cost of production and low demand in local as well as international markets.

On the other hand, certain villages in Quang Nam Province have taken a different route to overcome this grave situation. By combining age old handicraft with tourism, the craftsmen have experienced a rise in sale of products to some extant.

Experts are of the opinion that, if Government does not come to rescue the artisans, there is a possibility that handicraft sector will perish.