Islamic culture comes alive at WAC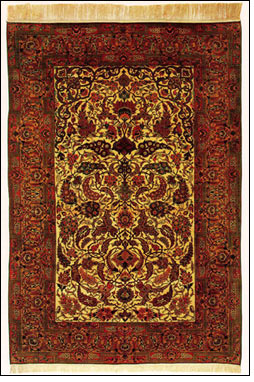 The Islamic art, culture and history has come alive at the Waqif Art Center (WAC) in Qatar as the one month long exhibition Treasures of Islamic Art is going on here, in which various art works including carpets, painting and antique pieces are being displayed. This event is sponsored by HSBC and will continue pull the crowd till October 5.

The Soora gallery in WAC is showcasing rare art works that are kept for sale and can be purchased by collectors in order to become proud owners of mesmerizing art work. The exhibit items include wooden boxes, porcelain bowls, lantern, vassals and glazed ceramics dating back to 12th century.

Art lovers are completely taken over by the items that are being displayed as they reflect the bygone era. However, a praying-carpet from 19th century Ottoman era, crafted in the north of Cyprus, is attracting huge attention from the visitors, along with a mid-19th century pair of Damascene-style chandeliers, that is leaving onlookers stunned.

Islamic countries have a deep rooted association with carpet weaving for centuries. The artisans have been creating wonders by using colourful threads for bringing life to the patterns.