'Margins in polyester business are falling'- Trevira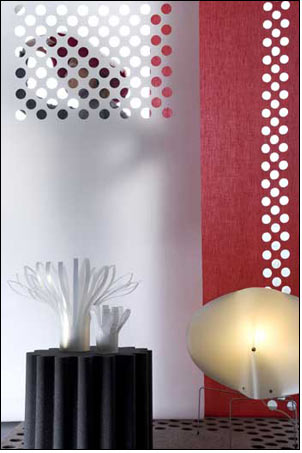 Polyester manufacturer Trevira is recording further growth. Following what was a good year in 2007, the aim for 2008 is likewise a rise in turnover. Nonetheless, Trevira is watching with some unease rising cost pressure resulting from exploding energy and raw material prices, which has grave consequences on business at Trevira.

"Margins in the polyester business are continuing to fall", says Hemant Sharma, Director of Sales & Marketing. "We are therefore concentrating on high-value specialties such as Trevira CS and are pushing ahead with measures to extend business worldwide in our brand products. The aim is to secure our competitive ability on a sustained basis".

In addition, larger business volumes and increases in productivity shall help to reduce overheads. Restructuring of the company continues and to date some 100 jobs from the Danish plant have moved to the new Trevira site in Poland. This transfer process is set to conclude in 2010.

In parallel with this Trevira is forging ahead with the internationalisation of the company. "We are investing in our core business, not only in Europe", Sharma continues. With the aim of extending the business worldwide, principally with its flagship Trevira CS, the company is establishing a series of cooperation contracts with partners in products in new markets such as Asia and America.

The first half of 2008 has shown positive developments in Trevira CS. Demand for qualities in the brand continues to display signs of growth and great development potential, above all in the new markets.

Textiles for the architecture of the future: "Secret Places" by Trevira
At this year's Decosit Trevira is tackling a very topical subject that deals with one of the current megatrends: people are looking for ways to live in closer harmony with nature. Architects are responding to these needs with large-sized windows. They let in a great deal of light and open the surroundings to view.

This type of construction results in corresponding requirements in window decoration in terms of light and protection against the sun. It must react flexibly to light and shade, on the one hand offering protection against too much light and at the same time being transparent enough to guarantee natural light in the room. It must fall in with the puristic ambience of modern architecture, retain its shape with frequent use and be easy to keep clean.

For a considerable time now Trevira has offered fibres and yarns that are perfectly tailored to the needs of the textile application in these sliding panels. It is made up of a flame retardant, modified material containing a low-melt component.

The outcome is that the material is stiffened during processing with the effect of heat. As a result textiles always retain their shape, they slide effortlessly and regulate light input intelligently. And all this in an attractive modern design. At Decosit Trevira is presenting some of these novel materials from their customers and, in addition to the stiff qualities, is showing panels in "traditional" Trevira CS.