Jharkhand moves ahead to silk production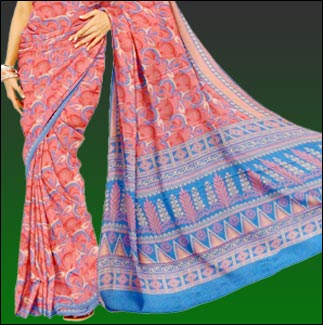 India is second largest producer of silk in the world. With silk garments popular all throughout the domestic market, especially in South India, silk industry has continuously been promoted, encouraging different regions to take up the trade.

One such unbelievable region which is a notable producer of silk in India is Bhagalpur area of Singhbhum District in Jharkhand. This region primarily known for cocoon farming has now started producing tussar silk.

An experimental plant was established at the Kharsawa Block in Northern Singhbhum and is said to be doing extremely well.

Sources say that this is an attempt on part of the regional Administration to promote locally manufactured products.

The project is also providing a way to earn livelihood for the rural inhabitants. The tribal women are initially trained to make silk from cocoons and then spin as well as weave the silk into fabric.

Even women from urban areas are trained to do the embroidery work on woven fabric.

These pieces are then sent to towns where group of rural women complete the sarees by applying embellishments and other artistic adornments to them.

Insiders say that a 10-metre silk cloth is made in about three days. Each woman manages to weave about 10 silk sarees in a month.

Depending upon their output, these rural women earn between rupees 1,500 to 3,000 a month while the women involved in it in the town earn around rupees 2,200 to 3,000.

These sarees sell for rupees 3,000 to 3,500 per piece in the showrooms.