Backpacks producer Haglöfs ties up with bluesign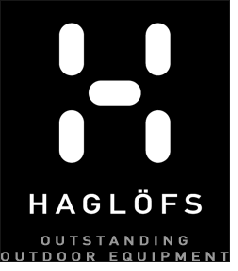 bluesign technologies ag announces that Haglöfs is a new bluesign member. As a bluesign member, Haglöfs enters an exclusive circle of leading retailers and brand companies who decided to rely on the bluesign standard in practically managing all environment, health and safety(EHS) issues in their supply chain.

Many retailers and brand companies have realized that besides price and performance of their products, aspects like consumer safety and sustainable production become more and more important. In order to gain the consumer's long-term trust in their brand, brand companies are facing new challenges regarding environment, health and safety (EHS) issues.

To reduce their environmental footprint, combined with maximum conservation of resources in production, will be critical factors for future economic success. The bluesign membership allows leading retailers and brand companies, who are strongly committed to sustainability and "Corporate Social Responsibility"(CSR) to actively participate in the bluesign standard. As a bluesign member,Haglöfs can benefit from practical solutions regarding EHS issues including assistance in the implementation of manageable EHS guidelines as well as general supply chain management.

Lennart Svensson, Director of Sustainability at Haglöfs, states: "bluesign technologies ag is the perfect partner for us in our effort to make our supply chain more environmentally concerned, which is in line with our sustainable business development. By implementing their standard we can benefit from a know-how, leading to safer products and a reduction of our environmental footprint."

The bluesign membership is beneficial to retailers and brand companies in several ways. Compliance with high-level EHS criteria means a long-lasting investment in consumer trust and a positive image. Consumers expect the retailers & brand companies to responsibly manage EHS problems. Transparency in the supply chain and an intelligent input stream management, like the bluesign standard offers, effectively solves these problems.

Additionally bluesign members can be supported ideally in EHS questions, always with the goal to provide solutions, e.g. with risk assessments or scientific background information regarding current EHS relevant topics.To become a bluesign member, a retailer or brand company must be strongly committed to sustainability and CSR. EHS principles including concrete goals are defined in their vision and mission, and they continuously work on their achievement.

They follow an environmental policy, which is not primarily marketing-effectively used, but leads to concrete solutions and improvements. Part of this environmental strategy is to actively advance the implementation of the bluesign standard in their supply chains. These progressive actions allow the retailer and brand companies to proactively strengthen their position on the market and to openly communicate their commitment to reduce their environmental footprint towards the consumer.