Jute expo opens in Mangalore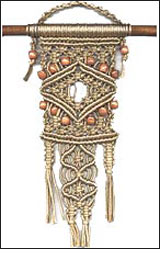 An exhibition cum sale of lifestyle jute products titled Jute Fair was launched at Woodlands Auditorium Hall of Mangalore, Karnnataka state, yesterday, to popularize jute artifacts produced by various artisans from across the country.

J Krishna Palemar, the district in-charge and Minister for Ports and Inland Water Transport, inaugurated the fair. The week long exposition is organized by Union Government's Jute Manufacturers' Development Council (JMDC) together with the National Centre for Jute Diversification (NCJD).

Jute bags, ornaments, footwear, carpets, cushion covers, wall hangings, handicraft, various home textile accessories and gift articles produced by entrepreneurs from different parts of the country are showcased here.

The organizers intend to create awareness about this eco-friendly, pollution-free and bio-degradable natural fibre, jute, through this exhibition.