Kuchai silk en-route to success!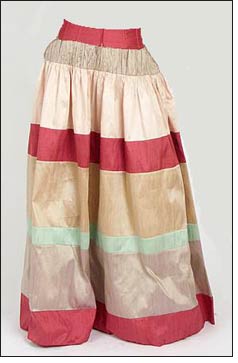 It has been noted that lately the popularity of Kuchai silk, a traditional Indian fabric, is growing, leading to increasing demand overseas.

Kuchai silk is produced chiefly in the Kharsawan-Kuchai region of Jharkhand and the state believes that the current scenario will open up several opportunities for this industry.

The trade is expected to be healthy, especially after the State attained 'organic silk' registration for kuchai around October 2008.

Kuchai silk uses no chemical in its production and is original and organic produce that does not affect the environment, either.

Insiders revealed that kuchai silk manufacturers have already received sizeable orders, and are expecting more.

Recognizing this, industry decided to double its silk production for 2008 from the 150 tons last year.

Experts stress that the EU as well as the US are potential markets for kuchai silk, even amidst the financial crunch. Calculations show that sales would increase by almost 40-50 percent.

According official statistics, 3,300 farmers have been registered for the production of 30 million organic silk cocoons that would be bred in Kharsawan and Seraikela comprising the Kuchai region. Further, there are 2,300 weavers involved in this mission.

Stylists say that the state should promote this skill by encouraging artistic patterns and modern designs. Reportedly, the silk and sericulture authorities of Jharkhand are already in talks with institutions like NIFT (Calcutta, Chennai, Gandhinagar) and of NID, Ahmedabad, so as to lure more consumers by offering creative skirts, scarves, causal and professional wear as well as evening and party wear.