Exquisite Gujarati craft lures Bengaluruians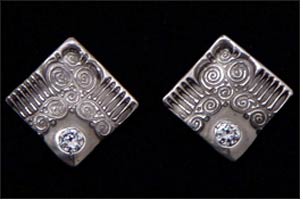 A handloom and handicraft exhibition-cum-sale is organized by Gujarat emporium to showcase artifacts of all the Indian regions at Five O Galleries, in Vijayanagar, Bangalore.

An array of handicraft products can be seen here. Bandhni salwars, applique works, batik kurtis, block-printed and glass work embellished cotton saris are attracting the visitors.

Cushions with mirror work, bags, letter stands with floral motifs, decorative puppets made out of cloth and velvet, various types of wall pieces, and mats displayed here, exhibit the exclusive craftsmanship of entire India.

Products from Gujarat are dominating the exhibition. Jewelries made in Deesa district and Rajkot, are fabulous. Chains, decorative bells, and balls made of Australian gunmetal beads specifically created in Ahmedabad, Surat and Rajkot are also creating a rage among the spectators. Even some jute products are also in display here like jute chairs, bags, wall hangings, frames, jute clips.

Bengaluruians are quite awe-inspired with the kind of intricate designs presented here. The event started on November 20 and will run till November 27.