Maharaja Shree Umaid Mills does exceptional well in textile segment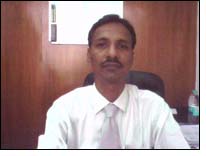 As usual, January month ended in the backdrop of companies' declaring their financial results. However, this time situation was altogether different for being studded with multiplicity of adverse factors afflicting the industry in general. For ended fiscal year 2007-08, especially, the last two quarters have been quite tough from the operational performance point of view due to mountain like challenge of economy downturn that started to show its impacts from past six months. The overall input materials' costs rising from 58.51% to 63.74%; interest costs climbing from 1.95% to 3.22% ; and power and fuel costs pushed up from 15.95% to 16.44%, have together substantially bloated the pre-depreciation and pre-tax profits.

Amidst this scenario, what all key strategies have helped Maharaja Shree Umaid Mills Ltd to post better results? To know this, we approached company's Whole Time Director and CFO, Mr Govind Sharda with set of few questions on their quarter three result. The excerpts are;

F2F: Can we begin with your company's present capacities?
Mr Govind Sharda: We have 109344 spindles, 1896 rotors (for open end yarn) and 460 looms whereas another 35-50 looms are under commissioning. We are capable of manufacturing synthetic (polyester, viscose and blended) yarn, cotton (carded and combed) yarn. We manufacture fabrics that are made of cotton or synthetic yarn. Most of the yarns required for fabric construction are produced internally.

F2F: This year third quarter net sales have rose by around 20% to the same quarter last year. What all would you describe as determinants behind?
Mr Govind Sharda: During the year, the Company changed its product mix to yield larger quantities of output during the 'peak' witnessed during the period of July-September for the yarn. Higher production level with the coarser counts yielded superior profits. The existing looms were subjected to retrofitting leading to wider width fabric production shrinkage at the cost of single width whereby the production level and margins enhanced. Apart from it, we also commenced outsourcing as the first stage of experiencing the products before commercial in-house manufacturing. The success of outsourced quality establishment has enhanced the enthusiasm and now, the Company is going for setting up its own manufacturing line.

F2F: Which all Policies/Sops by govt were availed of?
Mr Govind Sharda: Textile upgradation fund scheme (TUFs) is the only benefit that we are availing apart from minor benefits available under the Rajasthan Investment Promotion Scheme (RIPs) wherein the electricity duty differential is partially reimbursed.

F2F: What is your order backlog?
Mr Govind Sharda: In case of yarn, we have order book tied (normally) for next 15 days and in case of fabrics, we have order book for next 2 months. The normal waiting period for fabrics was 4-5 months till December that has now come down to 3-4 months for theretailer in view of reduced demand by the end consumer. Though, the Company considers the reduced waiting time as more of psychological phenomenon that is not here to stay, yet, in order to avoid any such potential trend, it is already in the process of creating new product range through in-house manufacturing that would provide it adequate flexibility in case of poor order book. All such products have already been test marketed through outsourcing during last 6-8 months.