Asahi Kasei to cease in-house production of polyester & monofilament biz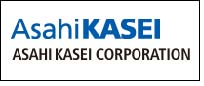 Asahi Kasei Fibers will cease in-house production of polyester and monofilament, closing its plants for these products at the end of September 2009.

With the closure of its polyester plant, Asahi Kasei Fibers will transfer production of its main specialty polyester yarns to Teijin Fibers Ltd. and focus on the development of business in knit fabrics for activewear, including athletic wear and swimwear.

The monofilament business of Asahi Kasei Fibers, including both production and sale, will be transferred to Uniplas Corp., a leader in the field of monofilament, effecting a complete withdrawal from this field by Asahi Kasei Fibers.

With this structural transformation, Asahi Kasei Fibers will refocus management resources on its core businesses in Roica elastic polyurethane filament (spandex), Bemberg cupro regenerated cellulose fiber, nonwovens, and Leona nylon 66, accelerating progress under its mid-term management initiative.

* A yarn consisting of a single filament, made of nylon, polyester, or other synthetic material, used as fishing line, racket string, and in other specialized applications.

The polyester and monofilament businesses of Asahi Kasei Fibers both began in 1969. Securing satisfactory profitability has been a long-term challenge since the 1990s, with a dramatic transformation of the operating environment including a rising exchange value of the yen and the growing market presence of competing producers in Korea, Taiwan, and China.

Measures to enhance operating performance have included both the advancement of specialty, high-value products and the streamlining of the production infrastructure. Nevertheless, with broad swings in the price of petroleum-based feedstocks in recent years followed by a persistent decline in global demand, it was deemed that there were no clear business prospects warranting reinvestment for the future, and the decision was made to cease in-house production.

The effect of this structural transformation on financial results is now being examined. An appropriate announcement will be made as necessary when precise figures are determined.

Outline of the structural transformation
A. Polyester
1) In-house production will cease at the end of September 2009, and the plant in Nobeoka, Miyazaki, Japan, will be closed.
2) From October 2009 onward, the polyester business of Asahi Kasei Fibers will advance as follows.
a. Production and sale of knit fabric for activewear will continue, with production of the main specialty polyester yarns such as Technofine transferred to Teijin Fibers for supply on an OEM basis. The development and growth of this business will focus on blended fabrics comprising Roica spandex, Bemberg cupro, and other competitive materials of Asahi Kasei Fibers.
b. The sale of Impact and other woven fabric for activewear and of 100% polyester lining fabric will cease at the end of March 2010. In April 2010 the production and sale of these products will be transferred to Teijin Fibers.