NY futures move higher this week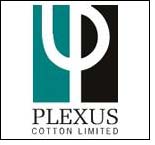 NY futures moved higher this week, with May gaining 109 points to close at 43.96 cents, while December climbed 124 points to close at 49.34 cents.

The market managed to advance to the 45 cents level this week, where it encountered a lot of resistance from trade selling. As the ICE spec/hedge report as of last Friday showed, trade shorts added 11'671 contracts last week as they were locking in a widening AWP spread, which extended to about 12 cents based on the prevailing AWP of 32.73 cents.

Surprisingly, the spec/hedge report also told us that it was not the spec sector that did most of the buying as one would have expected, but that it was trade longs that added 7'314 contracts to their position. We will have to wait for the next CFTC report to find out whether some of these new "trade" longs were index fund related. So far we have not yet seen a net increase in index fund positions, quite to the contrary. The last CFTC report as of March 17 showed a net decrease of 1'687 contracts in the index funds long position to 57'841 contracts.

Traditional speculators did in fact cover some shorts and also added new longs, but total net buying from these actions amounted to just 4'357 contracts, which was not nearly as much as one would have anticipated. It is important to follow these position changes since they provide valuable clues regarding the strength behind a move. As long as hedge and index funds are not showing up in greater numbers, it will be difficult for the market to generate the necessary momentum to push through resistance. So far the trade still seems to control most of the action as it continues to focus on the AWP/futures spread in its decision making.

For the coming week the AWP will be set at 33.83 cents, up 110 points from the current level. While US quotes have risen by 300 points (MOT) and 275 points (Mem/Eastern), the rest of the world followed the lead of the futures market only partially. Tanzania, now the cheapest quote in the A-index, gained just 125 points since last Thursday, while its West African counterparts Benin, Ivory Coast, Mali and Burkina Faso went up 200 points each.

It will not be easy for the AWP to gain much traction, especially with Indian and Uzbek quotes lurking not far above the current A-index of 52.85 cents. The Indian quote rose 150 points to 54.25 cents this week, while Uzbekistan went up just 100 points to 54.75 cents. What we may see happening in the weeks to come is that the US moves to the sidelines and lets some of the other origins play catch up and chase after lost market share.

The US can certainly afford to take a backseat since it has sold a little over 3.0 mio statistical bales in the last ten weeks. Total commitments for the season now stand at 11.5 mio statistical bales, whereof 7.4 mio have so far been shipped. In order to make the current USDA export projection of 12.0 mio bales only a minimal sales effort is needed, while the focus should be on shipping the commitments that are already on the books.