Ulster Carpets reduces carbon footprint by 9%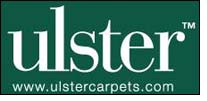 Businesses from across Northern Ireland will meet in Belfast to discuss how they can tackle climate change and take steps to achieve the Carbon Trust Standard certification, an international award for businesses that have measured, managed and reduced their carbon footprint year-on-year.

Launched in July 2008, the Carbon Trust Standard was developed by the Carbon Trust in response to growing consumer mistrust of organisations' green claims and also confusion among business about what they can do to improve energy efficiency. Unlike other award schemes, it requires organisations to take action themselves to cut their carbon footprint, rather than paying others to reduce via carbon offsetting. This clearly demonstrates to consumers which organisations are genuinely taking action to cut carbon and making a difference.

Today's event will also see Ulster Carpets – Northern Ireland's largest woven carpet manufacturer – revealed as the first NI business to achieve the Carbon Trust Standard. The organisation, which has worked with the Carbon Trust since 2001, upgraded its lighting systems, installed heat recovery plants and developed energy efficient in-house weaving equipment in order to receive the certification. To date, Ulster Carpets has reduced its carbon footprint by nine per cent over the last three years, saving more than 650 tonnes of carbon.

Speaking at the event, Harry Morrison, General Manager of the Carbon Trust Standard said: "The Carbon Trust Standard is the best way for organisations to demonstrate to customers, stakeholders and staff that they are serious about taking action on climate change. Businesses in Northern Ireland have a critical role to plan in helping the UK hit its emissions targets, and it's great to see organisations like Ulster Carpets demonstrating a genuine commitment to tacking their carbon emissions."

George Ussher, Technical Services and Environmental Manager from Ulster Carpets said: "For many years, we have made a serious business commitment to measure and reduce our carbon emissions. This has allowed us to achieve greater energy efficiency and we will continue to investigate ways which will further enhance our carbon reduction program."

Olive Hill, Invest NI's Director of Technology and Process Development, said: "The Carbon Trust Standard is an excellent way for businesses to demonstrate they are operating in an environmentally responsible manner. These green credentials are a strong marketing tool and can help local companies, like Ulster Carpets, compete in international markets. Invest NI, in partnership with the Carbon Trust, is committed to supporting businesses in Northern Ireland to cut their operating costs whilst improving their environmental performance. The Carbon Trust Standard is a recognised indicator of this and I would encourage other companies here to engage with the Carbon Trust and work towards achieving certification."

The Carbon Trusthas calculated that wasted energy this year from not implementing energy saving measures could cost business in Northern Ireland around £52 million - equivalent to more than 478 thousand tonnes of CO2. Not only will achieving the Carbon Trust Standard save some of this wastage, it will also deliver direct financial benefits for organisations affected by the Carbon Reduction Commitment (CRC) – the Government's new carbon trading scheme.