CIFF attracts 2605 exhibitors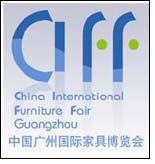 The 23rd China International Furniture Fair (Guangzhou) brought down the curtain with a great success on March 30th, 2009. It attracts 2605 exhibitors throughout the world, which is 0.2% over that of the March show in 2008.

CIFF - Home Furniture
An All-Star CastThe exhibition covers 240,000?, consisting of modern and classical furniture sections. Hotel furniture and overseas furniture are new categories in the modern furniture section while American classical furniture and Neo-classical furniture have increased in size in the classical section.

Thirty-four famous brands from abroad appeared in the overseas exhibition hall, 50% higher than the March fair in 2008. These companies come from the United States, Spain, Australia, France, Holland, Turkey, Malaysia, Singapore, Thailand, Indonesia, India, etc., which has greatly improved the internationalization of CIFF. The depression of international markets recently has made the industry turn their focus to the domestic market, which has resulted in new cooperation between buyers and exhibitors.

"The deal volume is slightly better than that of the Sept. fair last year," said both Tian Meixin, sales director of ROYAL FURNITURE HOLDING LTD. (HK) and Liu Qichao, general manager of KINWAI FURNITURE DECORATION CO., LTD. Gou Wenbin, PR manager of LANBOND FURNITURE GROUP expressed his satisfaction with a 30% increase in the number of potential customers for his products. Gallery of Outstanding Products The gallery of "Red Pencil" was held jointly by the Guangdong Furniture Association and China Foreign Trade Guangzhou Exhibition Corp., which greatly promotes the cooperation between Chinese and overseas furniture designers.

"Near and Far" Style Booms
"Near and Far", a new design trend that represents the changeable fashion trend of 2009, caters to buyers of different tastes and various needs.

"LOHAS" Advocates Living Concept
The ideas of healthy life and human friendliness are expressed in the design of furniture found throughout the CIFF. The fashion concept, called "LOHAS", stands for a healthy lifestyle and sustainability. LOHAS is warmly welcomed by the public for its focus on health, characterization, freedom and fashion.

As 23rd CIFF- Home Furniture comes to an end, we are anticipating a bright future for the Chinese furniture industry. In the next session, the 24th CIFF, to be held on September 6th-9th, 2009 at China Import & Export Fair Complex, will keep the exhibition marketing principle of "Export Orientation" along with the "Domestic Market Expansion".

CIFF-Office Furniture
The fair is regarded as the most professional and the largest "Asia's Office Furniture Sourcing Center" - a desired destination for companies and government departments to purchase their office furniture.

Three Main Highlights:
First, it is the largest office furniture event in Asia, attracting about 570 famous enterprises at home and abroad. In addition, the 23rd CIFF-Office Furniture has also developed to become a major platform for business communication for this industry in Asia.