Textiles biz of Aditya Birla Nuvo posts satisfactory results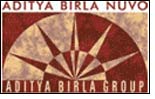 Aditya Birla Nuvo continued to pursue distinct strategic initiatives across its businesses to achieve growth.

• Adding new circles to achieve pan India presence and improving network quality to ensure growth in existing circles in the telecom business
• Expanding customer reach and augmenting portfolio in the financial services business
• Transformation from a wholesale "garment" company to a "high-end apparel retailing" company through expansion of retail space
• Site rationalisation to support business from cost effective sites in the BPO business
• Expanding capacities to tap sector growth in the manufacturing businesses

As a result, while the company grew in revenues, profitability was strained due to:
• The gestating impact of the aggressive growth initiatives bunched together
• The wide-spread slowdown which has affected a few of our businesses as well:
- Carbon black industry was impacted by the sharp volatility in crude oil prices and slowdown in demand from the auto / tyre sector. Peak crude oil prices built steadily over last 10 years crashed in less than a three months span
- Garments industry witnessed weak consumer demand and prolonged discounting
- BPO, IT and garments exports businesses faced forex losses resulting from weak order flow due to the unprecedented economic slowdown

The company has initiated aggressive cost control measures and tighter working capital management besides re-aligning its capital expenditure across the businesses to reduce the strain. As a result, consolidated losses in the fourth quarter are lower than that of third quarter.

The company's consolidated net sales during the fourth quarter rose by 11 per cent to Rs. 4,096.9 crore from Rs. 3,683.3 crore; the telecom and the life insurance businesses being the major growth drivers.

• Bucking the slowdown and intense competition, the telecom business registered a 48 per cent rise in revenues, during the quarter, from Rs. 1,972.4 crore to Rs. 2,924 crore. Idea operates in 16 service areas with over 43 million subscribers. Idea ranked fifth with 11 per cent all India market share as on 31 March 2009.

In line with its plan, Tamil Nadu circle (incl. Chennai) should be operational in the current quarter, while the remaining five circles will be operational by the end of the calendar year. Cash inflows from TMI and providence deals will act as cushion to finance capex plans and bidding for 3G. The debt-equity ratio (net of cash and cash equivalents of Rs. 5,131.6 crore) stood at 0.27 as on 31 March 2009.

• During the quarter, the life insurance business recorded a 19 per cent growth in new business premium income at Rs. 1,035.1 crore, supported by an expanded distribution reach and strengthened product portfolio. During April 2008-February 2009, Birla Sun Life Insurance achieved a 54 per cent growth in first year premium compared to 12 per cent growth attained by private players and ranked fifth with a market share of 8.5 per cent amongst private players up from 6.6 per cent achieved last year. It has launched 261 new branches during the year to reach a total of 600 branches. During the year, its direct sales force grew from about 115,000 agents to over 165,000 agents. The company has delivered better returns than market to its policyholders and therefore more than 85 per cent of its assets under management are in the top quartile of performance.
• During the year market share in the asset management business has grown to 9.5 per cent from 6.8 per cent. It also won coveted "Mutual Fund House of the Year" award by 'CNBC TV 18 – Crisil' for second year in a row.
• The BPO business revenues de-grew by 10 per cent, during the quarter, from Rs. 428.4 crore to Rs. 387.1 crore consequent to the global slowdown. The business has expanded about 600 seats in India to serve the needs of telecom sector. The growth in business from the telecom sector will continue this year too.