International Conference on Technical Textiles on May 29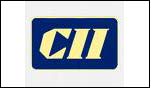 The growth in the economy has been continuously supported by the efforts from the Government of India. Progressive Indian Governments have shown commitment to sustain the growth momentum by introducing regulations that will enhance the growth of industries such as Technical Textiles in India.

To aid the growth of the sector, the Ministry of Textiles has introduced new initiatives and policy amendments whenever required. The main engine of investment has been the Technology Upgradation Fund Scheme (TUFS). The increased investment will help to upgrade technology, strengthen infrastructural facilities at potential growth areas and increase the installation of additional machines.

The Ministry of Textiles has laid out a detailed 'Four Mini Missions' as a part of National Technology Mission on Technical Textiles. The Scheme plans to set up 4 Centers of Excellence (COE) for technical textiles. These are Meditech, Geotech, Agritech and Buildtech. The 11th Five year plan lays out various growth paths that will directly or indirectly enhance the growth of consumption of the Technical Textiles in India.

Technical Textiles – An Introduction:
Technical textiles are textile materials and products used for their technical performance and functional properties. Unlike conventional textiles traditionally used for clothing or furnishing, technical textiles are used basically for their specific physical and functional properties.

Technical textiles are used individually or as a component / part of another product to improve the performance and functionality of the product. Technical textiles are also referred to as industrial textiles, functional textiles, performance textiles, engineering textiles, invisible textiles and hi-tech textiles.

As per the first draft of the Baseline survey of Technical Textiles, market size of the Technical Textiles in 2007-08 stands roughly Rs. Rs 37,565 crore and is bound to witness significant growth in future. The final figures of the report are awaited.

Market Scenario – Global & India:
Currently, the consumption of Technical textiles is mainly concentrated in developed countries with the market leaders being USA, European countries and Japan. Lately, China has also increased its consumption of Technical textiles and it accounts for roughly 20% of the total textile consumption.

While the Technical textile industry in the developed world is nearing maturity; in the majority of the developing economies the industry is still at a nascent stage. India and other Asian countries along with South America and Eastern Europe are expected to experience healthy growth rate in the near future, both in terms of investments in the sector as well as consumption.

According to the ECTT (Expert Committee on Technical Textile) report, "The Indian Market of the Technical Textiles" in 2008 was roughly US$ 8.3 billion i.e. Rs 37,000 crores and is expected to reach a value of about US$ 12.4 billion i.e. Rs 55,000 Crores by 2010-11.