Bullish piece in cotton market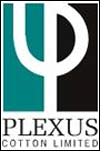 NY futures extended their rally this week, with July gaining 453 points to close at 58.88 cents, while December advanced 404 points to close at 61.50 cents.

The question whether hedge funds would eventually step in from the sidelines and seek a greater involvement in the cotton market was answered this week. After short-covering fueled the market's advance in recent weeks, it was new longs that helped to sponsor this latest bull leg. Since April 24 we have seen open interest expand by 10'523 lots, going from 118'524 contracts to 129'524 contracts. Nearly all of this increase happened in the front month, with open interest in July up 8'855 contracts, while December saw its outstanding bets rise by just 975 contracts.

The most bullish piece of news this week was the ICE spec/hedge report on Tuesday, which showed that as of last Friday trade shorts had increased their positions by 12'695 contracts, while spec longs bought 5'073 lots and spec shorts covered 6'786 contracts. This signaled to the market that the trade was maneuvering itself into an even more precarious situation with regards to margin calls.

The CFTC report as of April 28 showed the trade 8.2 million bales net short in futures and options, and based on the latest ICE report this position has probably grown to well over 9 million bales by now. This means that for every cent the market advances, the trade has to come up with 45 million dollars in additional margin money.

Despite all this trade selling the market still managed to rally to new highs with relative ease. And while the trade already seemed stretched in its ability to throw more money at the short side weeks ago, it must be close to its limit by now. Considering that the trade operates in a very tight credit environment these days, one has to wonder whether some of these shorts may get forced out or at the very least will have to buy expensive upside protection via call options.

Since March 18 the futures market has now advanced by over 1600 points and common sense would have us believe that this rally is way overdone and that a correction is long overdue. The problem is that markets can remain irrational longer than traders remain solvent. As we have pointed out repeatedly, the shorts are playing with a weak hand, especially now, because their resources are limited and because they have already spent most of their bullets. On the opposite side there is a formidable opponent in the form of hedge and index funds, with very deep pockets and with a relatively small involvement so far compared to what they are capable of.

Therefore, a correction at this point will only be possible if spec longs allow it to happen. We say 'at this point' because the only time the futures market is forced to reflect reality is during the notice period, when it needs to reconcile with the cash market. But since we are just coming out of the May notice period it won't be until late June before itfaces the next reality check.