Daily worldwide cotton market report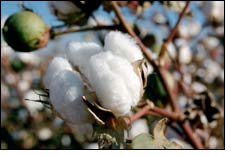 Last night in New York futures market, July 09 closed at 60.32 with a loss of 22 points the volume of business traded under May cover was of 12112 contracts, the October 09 closed at 61.61 with a loss of 52 points the volume remained 194 contracts, while the December 09 closed at 62.14 with a loss of 72 points and the volume traded was of 3671 contracts. The cotlook A index declared settled at 63.80 with an increase of 80 points.

The spot rate of KCA remained firm and strong the settlement declared at Rs. 3700/=, with no changes today. In the domestic market today rare activities observed and none found reportable.

The 2009/10 U.S. cotton projections include lower supplies, offtake, and ending stocks compared with 2008/09. Beginning stocks of 6.8 million bales are about one-third below 2008/09. Production is projected at 13.25 million bales, a slight increase from 2008, based on planted area in the Prospective Plantings, combined with historical average abandonment and yields.

Domestic mill use is reduced a marginal 50,000 bales. Exports are reduced 12 percent to 11.0 million bales, as a result of lower supplies in the United States and competition from surpluses in other cotton-producing countries. Ending stocks are projected at 5.6 million bales, an 18-percent reduction from the beginning level and 39 percent of total use. The 2009/10 average price received by producers is projected to range from 48 to 60 cents per pound.

A combination of slightly lower production and higher consumption is expected to reduce world stocks in 2009/10. World production is forecast at 106.5 million bales, 1.3 percent below the current season, as decreases in China, Central Asia, and Brazil are anticipated to more than offset increases in India, Australia, and the United States.

World consumption is projected at 113.5 million bales, a growth rate of just over 3 percent, reflecting both a modest recovery in world economic growth and a replenishment of cotton and yarn inventories held by mills. World trade is expected to rise 15 percent, owing partly to increased imports by China. World ending stocks are projected to fall 7 percent.

A slight decrease in U.S. 2008/09 production relative to last month reflects USDA's final production estimate. This season's domestic mill use is reduced based on recent activity, but exports are unchanged, raising ending stocks to 6.8 million bales. The forecast average price received by producers of 48 to 50 cents per pound is narrowed 1 cent on each end of the range.

Lower 2008/09 world production and higher consumption are reducing ending stocks by 1.1 million bales compared with last month. Production is reduced in Turkey, Uzbekistan, and others, while consumption is raised in India, Bangladesh, Egypt, and Turkey, but lowered in Brazil and the United States.

Cotlook reports this morning that as of April 30th, 98.5% of China's cotton planting was complete, according to the China Cotton Association. This compares to 97.3% for the corresponding period last year. Replanting in the sandstorm affected areas of Xinjiang was also completed.