Zigzag movement in cotton market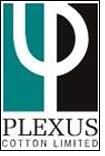 NY futures continued to retreat this week, with July giving back 228 points to close at 56.78 cents, while December dropped just 103 points to close at 60.04 cents.

The market gave back the frothy gains it made since early May and settled back into the longer-term trend channel that has been in force since the beginning of March. We are still in an uptrend, but momentum has weakened, with trading volume in both futures and options dropping to a two-month low over the last couple of sessions. Traders seem to be undecided about what to do at the moment as this week's zigzag movement clearly illustrates.

In technical terms we have a congestion or consolidation pattern, which signals a pause in an underlying trend, with the market pulling back to support on decreasing volume. Typically these 'flagging patterns' are resolved with the market resuming the underlying trend, which is up, and we therefore need to give the market the benefit of doubt.

For the uptrend to remain valid the market needs to stay above its trendline, which currently runs slightly north of 54.00 cents in July and around 59.00 cents in December. In other words, July has a bit more leeway than December when it comes to breaking the trend. However, since these two months are interconnected the breach of either one would likely lead to a selloff.

Last week we talked about the importance of large government-controlled stocks in China, India and Central Asia in regards to prices. Today China announced that it would auction off about 7.0 million statistical bales of reserve stocks, with two-thirds being current crop and one-third coming from previous seasons. The minimum prices will be set at 12'500 yuan (around 83 cents) for earlier crops and 12'900 yuan (around 86 cents) for current crop.

Although the initial reaction by the market was bearish, we need to remember that the main reason for this cotton being released is that available supplies in China are tight and mills still need a lot of cotton to tie them over into new crop. Also, the fact that these stocks are offered at a fairly high minimum price may cap the market but does not necessarily depress it.

If we can believe government statistics, yarn and textile production remains on a firm footing in China. Yarn production in April reached 1.95 million tons, about the same as in March. For the first four months of the year, cumulative yarn production amounted to 6.7 million tons, up by more than 8% compared to last year. Cotton Fabric production remained robust as well despite the ongoing financial crisis, with January-April output at 8.975 billion meters, which is about the same as a year ago. These numbers are surprisingly strong and seem to indicate that consumption may be in better shape than widely believed.

An interesting feature this week was the renewed weakness of the US dollar. After the US dollar had rallied when the financial crisis unfolded and investorsrushed to apparent safety, we are now seeing the reverse movement back into a variety of assets, among them 'riskier' investments like emerging markets and commodities. The main gauge for fear in the system, the volatility index (VIX), has dropped to per-crash levels and measured just around 30 this week. During the boom years it was in a range between 10 and 30, before it shot up to 80 last October when the market collapsed.