Exchange biz activities is win-win situation for DSM & MCC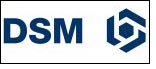 Royal DSM N.V., the global Life Sciences and Materials Sciences company headquartered in the Netherlands, and Mitsubishi Chemical Corporation (MCC) announce that they have signed a memorandum of understanding for DSM to acquire MCC's Novamid polyamide business in exchange for DSM's Xantar polycarbonate business.

For both companies the businesses they will add to their portfolio as a result of the intended swap of activities provide a strong strategic fit. DSM Engineering Plastics will be able to further reinforce its position as one of the two globally leading producers of polyamide engineering plastics.

The intended swap will enable DSM Engineering Plastics to strengthen the service and innovation capabilities it offers to the automotive industry, the electrical market and the flexible packaging market, not only in Europe and the United States but also in Asia, especially in Japan and China. Following the intended acquisition of the Novamid business DSM will also be able to add extra value to Japanese overseas operations with innovative technology, local service and product delivery.

MCC will be able to fortify its global position in polycarbonate through the addition of DSM's innovative polycarbonate business, which is mainly focused on the European market. In the agreement it is envisaged that DSM Engineering Plastics will compound polycarbonate in Genk (Belgium) for MCC and in turn MCC, through its MEPCOM Kyushu joint venture, will compound polyamide in Kurosaki (Japan) for DSM.

Both businesses have an annual net sales level of approximately EUR 90 million each. The parties have agreed not to disclose other financial details.

Nico Gerardu, member of DSM's Managing Board and responsible for the Performance Materials cluster, said: "This exchange of activities is a win-win situation for both companies. It allows us to further strengthen our position as a world leading producer of polyamide while at the same time we are gaining a strong foothold in Japan, a very important market for engineering plastics."

Roelof Westerbeek, President of DSM Engineering Plastics, said: "This agreement builds on the strength of both companies. It is my belief that our polycarbonate business will have a bright future under the new ownership of MCC and I am very happy to welcome MCC's polyamide business to the DSM family. Through this swap we will strengthen our position in PA6 and at the same time expand our portfolio to include PA6/66."

In light of the current difficult economic conditions, MCC is actively restructuring its petrochemicals business, concentrating on its core activities, such as the polycarbonate operations. The wide application areas (e.g. automotive, IT, and electronics) and potential further market expansion make polycarbonate a core business for MCC. The addition of DSM's polycarbonate business will strongly increase MCC's European polycarbonate business and add a portfolio of innovative products.