Solutia completes sale of Nylon Business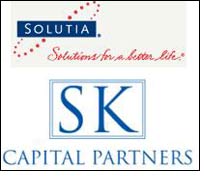 Solutia Inc., announced that it has completed the sale of its nylon business to an affiliate of SK Capital Partners II, L.P. "This sale completes Solutia's transformation into a pure-play performance materials and specialty chemicals company, with a portfolio of high-value products that hold world-leading positions," said Jeffry N. Quinn, chairman, president, and CEO of Solutia Inc.

Solutia's portfolio consists of three business segments - Saflex(R), Technical Specialties, and CPFilms(R) - each of which offer attractive margins and growth potential. These businesses are diversified geographically, with attractive long-term end-market characteristics.

Quinn added, "Solutia is well positioned to generate consistent financial returns and to further develop and enhance its position in the specialty chemicals sector. We will continue to seek value creation opportunities through the active management of our businesses."

SK Capital paid Solutia $50 million in cash (subject to a working capital adjustment) for the nylon assets. Solutia also received a two percent equity stake in the new company formed to hold substantially all of the assets of the nylon business. In addition Solutia will receive $4 million in deferred cash payments to be paid in annual $1 million installments beginning in 2011.

SK Capital also has secured replacement of $25 million of letters of credit associated with the nylon business, which has resulted in increased availability for Solutia under its credit agreements. The affiliate of SK Capital will assume substantially all of the liabilities of the nylon business, including employee and pension liabilities relating to the active employees of the business and environmental liabilities. Solutia used the proceeds of the nylon sale to pay down debt under its asset-based revolving credit facility.

Solutia Inc.