Première Vision launches the Textile Excellence Awards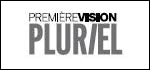 ...and for its next edition (15-18 September 2009), dedicated to the autumn winter 2010-11 season, a series of initiatives for both exhibitors and visitors.

Here, a glimpse of the next session, including two of these initiatives.

Première Vision presents an exceptional offer
Nearly 700 exhibitors from 31 countries have already announced their participation in the September 2009 session, thus confirming the uncontested leadership of Première Vision: the single most effective tool for the fashion textile industry, a place for both business and the discovery of new products.

Among the exhibitors are 27 newcomers. They were chosen by the Première Vision Selection Committee on the basis of rigorous criteria, applied irrespective of the firm's country of origin or know-how: creativity of products, ability to present regularly updated collections, service qualities and financial stability.

New exhibitors come from 9 countries (China, South Korea, France, Italy, Portugal, Taiwan, Thailand, Turkey, the USA), enriching the 4 salon universes (Seduction, Distinction, Relax and Pulsation).

Première Vision launches the "PV Awards"
Promoting fashion textiles, their creativity and inventiveness, over the course of seasonal collections has been the foundation of Première Vision's approach since its start.Today, amidst the current global economic turmoil, it seemed essential to turn the spotlight on the work of the weavers and, more than ever, showcase the richness of textile creation. With this goal in mind, Première Vision, recognised by international fashion professionals as providing a window onto the sector's creative excellence, is launching the "PV Awards", to reward the most outstanding fabrics created by the salon's exhibitors.

4 prizes will be awarded:
• The Grand Jury Prize 2009 for the fabric that is the most exceptional, the most symbolic of the coming fashion zeitgeist and the most pertinent.
• Handle Prize (2009) for the fabric that allies the most astonishing tactile and behavioural qualities, the fabric that touches the senses and the emotions.
• Innovation Prize (2009) for the fabric that is the most innovative, the most intelligent, the most technological and creative.
• Imagination Prize (2009) for the most daring, the most original, the most surprising fabric in terms of fibre, technique, decoration or finishing.

The 7-member jury will be presided over by an internationally recognised designer and will include prominent buyers, specialised journalists, the representative of a major fashion design school and Première Vision's Fashion Director. They will meet a first time in early September to select some 80 fabrics from those submitted to us by exhibitors for the autumn winter 2010-11 season.

Nominated fabrics will be showcased in the General Forum as of the first day of the show, andafter a final deliberation, the president of the jury will announce the winners Friday 18 September at noon in the General Forum (hall 5).