Mattress fabrics biz achieves continued profitability at Culp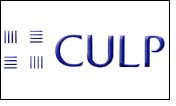 Culp Inc reported financial and operating results for the fourth quarter and year ended May 3, 2009.

Highlights for the fourth quarter and fiscal year 2009 include the following:
• Net sales were $47.8 million, 25 percent lower than the fourth quarter of the last year, with mattress fabrics segment sales down 23 percent and upholstery fabric segment sales down 28 percent.
• Pre-tax income was $2.2 million, or 4.6% of sales, for the fourth quarter of fiscal 2009 compared with $1.4 million, or 2.2% of sales, in the prior year period.
• Net income for the fourth quarter was $1.7 million, or $0.13 per share, compared with $2.1 million, or $0.16 per share, in the prior year quarter. The current quarter included income tax expense of $517,000 while the prior year's quarter included a tax benefit of $647,000, which was principally due to the tax effects of foreign currency exchange losses in the company's Canadian operation.
• The mattress fabrics business achieved continued profitability, with operating income of $3.5 million in the fourth quarter and operating margins exceeding the fourth quarter of last year, in spite of unprecedented weak consumer demand in the bedding industry.
• The upholstery fabrics business showed improved profitability for the fourth quarter, with an operating income of $666,000, or 3.1 percent of sales, reversing operating losses of $2.2 million in the first half of this fiscal year. This performance was in the face of the most challenging furniture industry conditions in many years.
• Cash flow from operations was $8.0 million for the fourth quarter and $22.8 million for the fiscal year. This compares with $16.4 million for last year. This year's performance is due to consistent profitability in mattress fabrics and outstanding working capital management in both segments. Key measures for working capital, such as days' sales in receivables and inventory turnover, continued to improve, even with lower sales volume.
• The company's financial position continued to strengthen significantly during the fourth quarter, with an ending cash balance of $11.8 million and total debt reduced to $16.4 million. As of year end, total debt less cash (net debt) was $4.6 million, compared with $12.3 million at the end of the third quarter and $23.7 million at the end of the second quarter.
• Including debt repayments during the fourth quarter totaling $11.7 million, the company has repaid $35.4 million in total debt over the last two fiscal years.
• The first quarter projection of fiscal 2010 is for overall sales to decrease 21 to 26 percent, with mattress fabric and upholstery fabric sales both expected to decline about the same percentage as consumer demand for furniture and bedding remains very weak. The prior year's first quarter had 14 weeks compared with 13 weeks for the first quarter of fiscal 2010. • Pre-tax income for the first quarter of fiscal 2010 is expected to be in the range of $1.4 to $2.2 million.