Link domestic cotton prices to global prices – CITI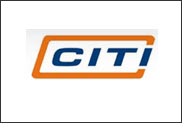 The Confederation of Textile Industry (CITI) has suggested to the government to link domestic prices with international prices and that procurement agencies should sell cotton to the textile mills rather than the traders.

This proposal has come due to the fact that the mills were forced to buy high priced cotton in the previous cotton season, since the government had raised the Minimum Support Price (MSP) by 25-40 percent.

CITI has also proposed that agencies like Cotton Corporation of India (CCI) and NAFED should be allowed to sell to traders and exporters only when physical stock level reaches 2-3 months of physical inventory.

It also has suggested that stake holders from the textile industry should also be inducted in to the boards of NAFED and CCI and that there should be transparency in allotment of cotton seeds to ginners.