Wool market finishes 2.7% higher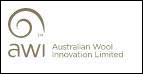 The Australian wool market finished 2.7% higher, on average, at sales in Sydney, Melbourne and Fremantle this week when the US exchange rate was relatively unchanged.

The AWEX EMI rose by 25¢ (+2.9%), ending the week at 873¢/kg. This reflected rises of 19¢ (+2.2%) in the North and 31¢ (+3.8%) in the South, with their corresponding Regional Indicators finishing the week at 895¢ and 855¢ clean, respectively. The Western Indicator rose by 18¢ (+2.1%), finishing the week at 868¢.

In a three day sale in Melbourne and a two day sale in Sydney, the AWEX EMI rose by 11¢ on Tuesday, by 16¢ on Wednesday and fell by 2¢ on Thursday when the strength of the bidding for China eased slightly.

The Western Indicator rose by 27¢ on Wednesday and fell by 9¢ on Thursday in a two day sale in Fremantle.

42,105 bales were on offer, compared with 45,455 bales last week. Only 4.7% of the offering was passed in a strong market, comprised of 2.7% in Sydney, 4.2% in Melbourne and 8.6% in Fremantle. Pass-in rates for Merino fleece and skirtings were 4.9% and 3.3%, respectively. 1,616 bales (3.7%) from the expected offering of 43,721 bales were withdrawn prior to sale and re-offered bales made up 11.6% of the final offering. 40,146 bales were cleared to the trade. Much of the reoffered wool was fleece types in Melbourne on Thursday, when 20.3% of the offering was re-offered wool.

The New Zealand Merino Company also offered 2,641 bales in Melbourne on Wednesday of which 7.3% were passed in. 167 bales (5.9%) were withdrawn prior to sale and 3.0% of the bales were re-offers. AWEX reported "the market as markedly dearer than the last New Zealand Merino offering".

The US exchange rate (source RBA) was 0.45¢ lower on Monday when compared with Thursday of last week. It was then up by 1.11¢ on Tuesday, down by 0.61¢ on Wednesday and up by 0.23¢ on Thursday to close at 92.51¢, up 0.28¢ (+0.3%) since the last sale. The exchange rate against the Euro rose by 0.03 Euro cents (0.0%) to close at 61.69 Euro cents on Thursday night. When looked at in other currencies, the AWEX EMI moved up by 26¢ (+3.3%) in US terms and by 16¢ (+3.1%) in Euro terms when compared with the previous sale.

It was a strong market this week, particularly on Tuesday and Wednesday, with increases in all currencies and in all wool types and micron ranges. There was a slight easing on Thursday as buyers for China stepped back a bit, but the EMI was still up by 1¢ in US Currency on the day.

Changes in the Average AWEX Micron Price Guides (MPGs) for Merino wools varied from +1.1% (16.5 microns) to +3.1% (20.0 microns). Average MPGs were up by 14¢ clean for 16.5 microns, by 21¢ for 17.0 microns, by 15¢ for 17.5 microns, by 21¢ for 18.0 microns, by 25¢ for 18.5 microns, by 19¢ for 19.0 microns and by 30¢ for 19.5 microns. The 20.0 micron wool average MPG was up by 29¢ clean, 21.0 microns by 27¢, 22.0 microns by 25¢, 23.0 microns by 22¢, and 24.0 microns by 18¢.