Personal changes at BASF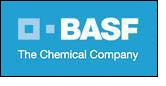 The Board of Executive Directors of BASF SE has announced the following changes in the company's leadership team:

Dr. Alfred Hackenberger, currently President, Competence Center Specialty Chemicals Research, will become President of the South America regional division based in São Paulo, Brazil effective May 1, 2010. The current head of the region Dr. Rolf-Dieter Acker is retiring following a more than 30 year career at BASF.

Dr. Harald Lauke, President of the Performance Polymers division, will succeed Hackenberger. Dr. Wolfgang Hapke, President, Regional Division Market and Business Development Asia Pacific, Hong Kong, will succeed Lauke as of March 1. Dr. Albert Heuser, President of the Petrochemicals division, will succeed Hapke in Hong Kong.

Prof. Dr. Rainer Diercks, President, Competence Center for Chemicals Research and Engineering, will succeed Heuser as of February 1. The newly appointed division president, Dr. Friedrich Seitz, Group Vice President, Care Chemicals & Formulators Europe in the Fine Chemicals division, will succeed Diercks.

Dr. Alfred Hackenberger has been President of the Competence Center Specialty Chemicals Research since 2004. He studied chemistry at the University of Saarland and received a doctorate from its Institute for Organic Chemistry. He joined BASF in its Dyes Laboratory in 1981. In 1987, he became the assistant to the head of the Brazil regional division in São Paulo. He then was head of sales for dispersions and of the Chemicals division in Brazil. In 1996, he returned to Ludwigshafen and was head of Marketing for Intermediates and then Senior Vice President, Research Fine Chemicals. He moved to Hong Kong in 2001 where he was Group Vice President for the Fine Chemicals Asia Pacific regional business unit until 2004.

Dr. Rolf-Dieter Acker has been head of the South America regional division since 1999. After studying chemistry at the universities of Muenster and Heidelberg and receiving a doctorate, he conducted postdoctoral research at Stanford University in California and was a Scientific Associate at the Max Planck Institute for Medical Research in Heidelberg. Acker started his career at BASF in its Main Laboratory in 1978. He worked as head of scientific job training in the Human Resources division before he became head of the Biotechnology Department in the Main Laboratory and Vice President of Biotechnology at BASF Bioresearch Corporation, United States in 1988. In 1992, he became head of the Public Relations & Market Communications department. He transferred to the South America division in 1998.

Dr. Harald Lauke has been President of the Performance Polymers division since 2006. He studied chemistry and graduated from the Technical University in Berlin. He received his PhD from the same University in 1985 after completing a scholarship program in Illinois, USA. Lauke joined BASF in 1986 as a research chemist in the Plastics Laboratory. He has then held various positions within Engineering Plastics before becoming Managing Director of Comparex Sistemas Informáticos S.A., Spain in 1996. Two years later he was transferred to Singapore as Director Regional Marketing, Engineering Plastics. In 2001, he became Group Vice President, Performance Polymers Asia Pacific. He was then President of BASF South East Asia. From 2002 until 2004, he was President, Functions and Market Efficiency Asia Pacific, also based in Singapore.

Leave your Comments
Recommended
Want to know what happened in the textile world this week? Watch now!
news category
---
Related Categories: