Rechargeable Micrillon fiber eliminates H1N1 Virus in minutes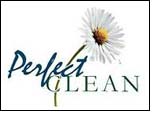 UMF Corporation, a leader in developing high-performance infection-prevention products, announced the introduction of Micrillon, the first patented and rechargeable antimicrobial-polymer chemistry developed to help combat healthcare-associated infections that are picked up by patients during hospital stays.

According to the U.S. Centers for Disease Control, HAIs account for an estimated 1.7 million infections and 99,000 associated deaths each year, or more than 250 deaths each and every day far exceeding the total worldwide death rate caused by H1N1. The Joint Commission, which accredits and certifies more than 17,000 healthcare organizations and programs in the U.S., estimates the cost of treating patients with HAIs at about $35 billion annually, a cost which Medicare/Medicaid no longer covers.

Developed at the University of Texas and licensed exclusively by UMF Corporation, Micrillon is the first embedded, rechargeable broad-spectrum antimicrobial that is effective against bacteria, virus, and fungi. When incorporated into UMF's PerfectClean products, Micrillon will offer immediate and measurable benefits to the healthcare system by reducing the transmission of pathogens by cross-contamination from one patient room to another and between patients and healthcare workers.

Beta testing will begin soon at several prominent U.S. hospitals. Micrillon will be available to healthcare facilities and other commercial markets including hospitality, education and foodservice early in 2010.

"This patented technology has been in development for eight years and we are very pleased that Micrillon is now ready to move out of the lab and into production," said George Clarke, CEO and founder of UMF. "We are confident that once it's available, PerfectClean with Micrillon combined with the methodology and color-coded system we have developed, will make a valuable contribution to providing a safe environment for patients, hotel guests and students."

PerfectClean with Micrillon works by removing all organic matter from environmental surfaces, even microscopic organisms such as bacterial spores and viruses, absorbing them into the textile and eliminating germs. Initial testing demonstrated that Micrillon eliminates MRSA, H1N1, trichophyton and other organisms in less than five minutes. Micrillon is the only antimicrobial technology effective in minutes, whereas the efficacy of competitive products is measured in hours.

"Disinfectants claim to kill 'bad bugs' in 10 minutes while micro-fiber manufacturers claim to remove bio-burden. PerfectClean with Micrillon is the first micro-denier product that will do both," said Darrel Hicks, director of Environmental Services at St. Luke's Hospital in Chesterfield, Missouri. "The sustainability of this product is exceptional - Micrillon recharges with each laundering. We are excited about the Micrillon wiper; it is a potential 'game changer' for housekeeping departments in hospitals, schools, nursing homes and any facility where cleaning for health is a high priority."