Pacific Textiles sees slight growth in ASP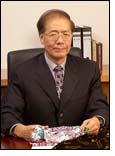 Pacific Textiles Holdings Limited announced its interim results for the six months ended 30 September 2009.

In the first half of the 2009/2010 financial year, the global economic downturn has shown signs of easing but the operating environment remained challenging for the textile industry. Nevertheless, the Group was able to record notable improvement in both sales and profitability. Revenue grew 18.9% to HK$3,032.9 million over the same period last year, mainly driven by strong volume gains. Total sales volume increased by 17.4% to 100.3 million pounds, attributable to the Group's expanded production capacity, broadened customer base, as well as increased orders from existing clients. The Group also saw a slight growth in average selling price ("ASP") year-on-year despite strong pricing pressure during the period.

Gross profit jumped 82.1% to HK$616.3 million in virtue of the Group's enhanced operational efficiency, effective cost control measures and expanded manufacturing facilities. The drop in commodity prices also helped improve the Group's gross margin from 13.3% to 20.3% year-on-year. Profit attributable to equity holders of the Group was HK$388.5 million, which represents a significant increase of 113.7%. Net profit margin rose to 12.8% (2008: 7.1%). Basic earnings per share were HK$0.27 (2008: HK$0.13).

The Board of Directors of the Group has declared an interim dividend of HK$0.13 per share (2008: HK$0.03) for the six months ended 30 September 2009.

"Thanks to the Group's enhanced operational efficiency as well as strong financial position, and the industry consolidation which favored more established players, we were able to achieve strong profit growth and better competitive edge despite the challenging business environment as a result of the global financial crisis," said Mr. Wan Wai Loi, Chairman of Pacific Textiles.

The garment operation and fabric production of the Bangladesh joint venture, which was established in November 2008, are expected to commence in early 2010 and 2011 respectively. Capitalizing on Bangladesh's access to European markets and Japan with no tariffs and quota barriers and its cost effective production capacity and low operating costs, the Group's management believes this initiative will allow the Group to further penetrate into the burgeoning Japan market and extend its presence in other markets.

During the period under review, the Group continued its efforts in expanding its production capacity to meet demand and optimize the utilization of its facilities. Despite the unfavorable market conditions, overall capacity increased slightly over 10% year-on-year, with utilization rate further improved to more than 90%. With the expansion at the plant in Sri Lanka completed in 2008, the Group was able to take full advantage of the increased capacity during the reviewing period.

The Group also continued to improve its operational efficiency through technological reform and constant upgrades of equipment. Critical supporting facilities upgraded or installed at the production plant in Panyu include dyeing machines, power plant, water treatment facilities and a new water recycling plant, to enhance efficiency, allowing lower production cost and at the same time achieving a more environmental friendly production process.