Textile furnishings important for 88% of hotels: Study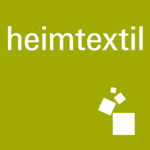 "Textile furnishings are of great importance for 88 per cent of hotels," a study report titled 'Textiles in Hotel Design: Hotel Furnishing Success Factors' released by Messe Frankfurt at Heimtextil 2016 informed.

In the study, 200 decision makers from German first-class hotels provided new insights into textile furnishing with details of procurement channels, trends, sources of inspiration and information, and buying criteria.

The important findings include that many guests rate the quality of their hotel room in accordance with the quality of the bed.

"Therefore, bed linen and mattresses are considered to be particularly important by 84 and 80 per cent of hoteliers, respectively," the report observed.

"In the case of city hotels, the figure for mattresses rises to no less than 95 per cent, while bedding, which 69 per cent rate as being important, is also a significant factor for textile furnishing," the report explained.

However, 78 per cent of respondents perceive towels as being even more important, while rounding off the top-five list of the most important product categories for the hotels polled is table linen with 61 per cent.

By contrast, 57 per cent respondents ranked curtains among the five most important products for country hotels.

Also, external experts, such as architects of interior-furnishing specialists, play a more important role for country hotels than for city hotels and hotel chains.

The report also noted that quality is the most important criterion when it comes to purchasing for 93 per cent of hotels and ease of care and cleaning are highly rated by 82 per cent.

Only 49 per cent regard the price as a decisive criterion and certainly less important than sustainability, which is mentioned as one of the five most important criteria by 53 per cent of all respondents.

For country hotels, for 54 per cent of respondents, the long-term availability of products is a major factor compared to only 31 per cent for all hotels.

Asked about anticipated trends, 42 per cent of hoteliers said that quality was most important, while for 46 per cent, sustainability is a trend in the city.

34 per cent of respondents believe that sustainability will also play a leading role as a future trend and around 28 per cent see a greater design orientation as a trend.

The report also divulged that 43 per cent of hoteliers attend fairs and congresses to gain inspiration and gather information, while 40 per cent use the traditional catalogue.