Uster debuts new & unique products at ITMA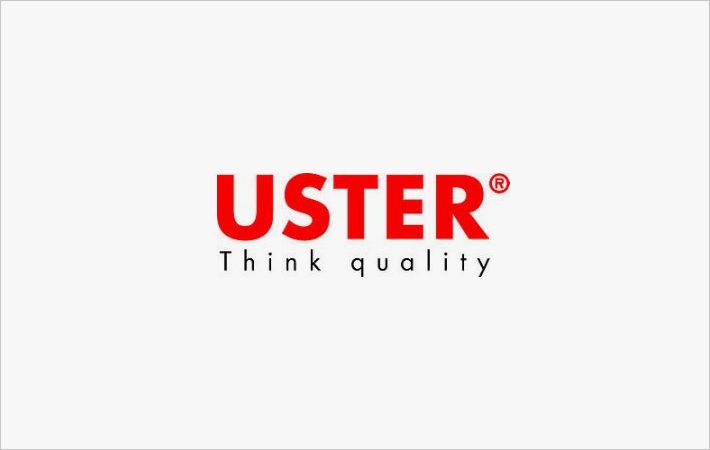 Switzerland based manufacturer of testing and quality measurement products for yarns Uster hosted a press conference on the sidelines of ITMA 2015, at which they presented five new innovative systems for quality-conscious spinning mills to the international media.

The five new systems from Uster include; Uster Jossi Vision Shield 2, Uster Sentinel, Uster Quantum 3 Anniversary Edition, Uster Tester 6 and Uster Tester 6-C800, all of which were presented with the Uster concept titled, 'Managing a spinning mill with quality in mind'.

One of these, the new Efficiency Booster feature in the Uster Jossi Vision Shield 2 manages fibre cleaning to deliver better quality, with lower waste. The result is better yarn quality, with much less waste, a massive benefit to the mill's bottom line.

While cleaning fibre, different tuft densities can lead to false ejections and wasted cotton. The new Efficiency Booster counters this by providing an accurate view of the whole tuft, so that denser tufts are ejected only when they contain real contamination. The system creates a 'fingerprint' of a clean cotton tuft, as the basis for matching and retaining 'good' tufts.

Another, the new Uster Sentinel, the successor of Uster Ringdata, offers full-scale optimisation of the entire ring spinning process, which is the core of yarn manufacturing. With intuitive reports on every parameter influencing end-breaks, Sentinel has the full story about ring frame performance. Clear visuals highlight exact reasons for breaks, prompting fast and easy problem-solving.

In addition to guiding major performance improvements, Uster Sentinel shows immediate wider benefits. Operator workloads can be optimised, as single-spindle monitoring reduces the need for patrols and end-break repairs. Mills will also see fewer defective bobbins and minimised pneumafil waste.

One more launch is the Uster Quantum 3 Anniversary Edition launched at ITMA 2015, which is packed with valuable new and well-established features for optimised yarn quality and the launch marks 50 years of the first yarn clearer for automatic winding.

New features now available with the Uster Quantum 3 Anniversary Edition focus on enhanced spinning efficiency and fabric improvement. Smart Limits for clearing become even smarter, with automatic checks on the effect of splice distribution.

The new features include Core Yarn Clearing, in which unique Uster sensors detect and cut whenever a core component is missing or misaligned. Further important extras are colour and shade variation detection and online hairiness measurement.

On the other hand, the Total Testing Center of the Uster Tester 6 represents an enormous leap forward in this renowned instrument series. Setting new standards in evenness testing, it works with greater accuracy and reliability than ever at a test speed of 800 minutes per minute.