Demandware helps South Moon launch new ecommerce site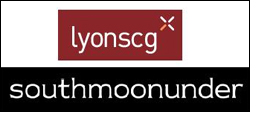 Lyons Consulting Group, the premier ecommerce design, development and support firm, announced South Moon Under has launched a new ecommerce website powered by the Demandware ecommerce Platform. With a recent shift in focus to the ecommerce side of their business, South Moon Under, a retailer of casual clothing, swimwear and gifts for men and women, selected lyonscg to build the site on the Demandware platform because of the platform's flexibility, relatively low cost of entry, and ability to launch the new site quickly.

South Moon Under's previous ecommerce site had limited manageability and little opportunity for growth. Wanting to provide customers with a new, rich and engaging online shopping experience before the holiday season, South Moon Under was built, tested, and launched in just three months. The new site eases the strain on South Moon Under's internal staff and provides improved merchandising capabilities.

"We have been eager to build our online business for a while now," said Gus Milla, Director of ecommerce at South Moon Under. "Lyons has been instrumental in making sure we were getting the best advice, technology and service for our money."

Because of a recent comprehensive reseller agreement, lyonscg is able to directly provide a one-stop commerce solution on the Demandware ecommerce platform for South Moon Under, and other online retailers. This allows lyonscg to secure Demandware licensing agreements and front-line support and to deliver turnkey enterprise-level ecommerce websites, ultimately making it even easier for online retailers, such as South Moon Under, to launch their ecommerce websites.

Along with being the singular ecommerce solution, Lyons Consulting Group was able to extend the performance and functionality of the Demandware platform by building several key features including:

• Development of a more streamlined navigation that allows for added filtering options during search, sophisticated merchandising tools, promotions, coupons, and specials
• Integration with their Order Management System which allows for real time tracking of inventory, pricing, shipments and fully incorporates the ecommerce site into the rest of their business
• Implementation of a systematic payment gateway allowing efficient credit card processing and gift card redemption
• Integration with Power Reviews Express improving the shopper's experience on the site providing more relevant information when researching products
• Development of a new mobile site which has a seamless transition from the online store to the mobile cartridge in both design and functionality

"Our clients trust us to build reliable ecommerce solutions that will provide them with scalability," said Rich Lyons, CEO and Founder of Lyons Consulting Group. "Building their site on the Demandware platform was a great choice for South Moon Under and will definitely give them the needed flexibility as their business grows."