Redtag deploys Cognizant platform for shorter lead times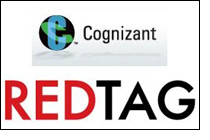 Cognizant, a leading provider of information technology, consulting, and business process outsourcing services, announced the successful deployment of a comprehensive merchandise planning platform for the REDTAG Group, a Dubai-based chain of value fashion and home stores.

The platform will help REDTAG respond faster and more efficiently to the dynamic fashion retailing market by making better informed purchasing and pricing decisions based on detailed and executable merchandise plans. This will help REDTAG maximize sales, profits, and inventory productivity, while minimizing costs.

By leveraging sophisticated analytical capabilities to deliver accurate forecasts linking market events and sales results, the platform will enable REDTAG to eliminate plan discrepancies, optimize inventories, reduce markdowns, and drive process consistency across its 77 value fashion and home stores.

Built using the Oracle Retail Merchandise Financial Planning application, the platform provides a flexible merchandise financial planning solution with which REDTAG can create strategic and detailed financial business plans and manage reconciliation and approval processes.

Providing both pre-season and in-season planning, the Oracle Retail application supports retailers' budgeting and open-to-buy or re-forecasting processes, and will help REDTAG achieve the ideal product mix, and match demand and supply more accurately to deliver on customer expectations.

"The merchandise planning platform forms an important part of our efforts to adopt industry-leading solutions, technologies, and best practices that support and extend our business vision and strategy," said Ernest. J. Hosking, CEO of the REDTAG Group. "We selected Cognizant for its consulting-led and innovative solutions approach, deep expertise of the global retail industry, and extensive analytics, program management, and product implementation capabilities.

As we expand our geographical footprint, this platform will foster rapid decision-making aligned closely with our aggressive growth targets, enhance operational agility in a highly competitive and fast-moving market, optimize capital and operational costs, and scale easily to effectively meet customer needs."

"We are pleased to have successfully deployed an advanced planning platform for REDTAG to create informed estimates of future business opportunities, infuse inventory movement decisions with customer insight, and realize optimal returns on inventory investment," said R. Chandrasekaran, President and Managing Director for Global Delivery at Cognizant.

"We have combined our deep experience of developing business-aligned retail solutions for the world's top retailers, and our extensive knowledge of Oracle solution frameworks to deliver a platform that will support REDTAG's business strategies, enable competitive advantage, and help the company offer a more enjoyable shopping experience and an even stronger value proposition to its customers."