Tyco's Sensormatic tags to protect valuable merchandise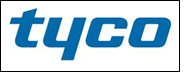 Tyco Retail Solutions announced it has shipped over 3.5 billion Sensormatic brand visible source tags (VSTs), helping protect valuable merchandise for many of the world's top retailers. In addition, over 750 million of these tags have transitioned to a lower cost recirculation model through Tyco's innovative source tagging recirculation program. These major milestones further solidify Tyco Retail Solutions' leadership position in merchandise source tagging, helping retailers boost profits and enabling RFID inventory tagging.

Of the 750 million Sensormatic brand tags transitioned through Tyco Retail Solutions' source tagging recirculation program, nearly 30 million are dual technology acousto-magnetic (electronic article surveillance)/radio frequency identification (AM/RFID) enabled, helping retailers leverage the power of RFID at a lower per unit cost.

Dual-Technology AM/RFID tagging delivers both the security of an AM anti-theft solution and the inventory visibility of EPC-based RFID. In fact, multiple apparel retailers worldwide are working with Tyco Retail Solutions to move away from one-time use recycled plastic tags to a lower cost, more efficient recirculation model to prepare for future RFID tagging deployments.

Tyco Retail Solutions' unique approach, where the same Sensormatic brand hard tags have multiple applications over the product lifecycle, underscores the company's position as an industry leader delivering dual-technology (AM/RFID) source tagging for robust, cost effective protection and unprecedented end-to-end inventory visibility. In addition to reducing many of the direct and indirect costs of an in-store program, the source tag recirculation program offers an environmentally responsible initiative retailers can easily integrate into existing sustainability programs.

According to Leslie Hand, Research Director at IDC Retail Insights, "With the challenges in labor costs, operating margins and inventory accuracy, retailers require solutions that serve their customers better and more effectively. Recirculated dual technology deployments decrease costs and improve operational performance, while putting fewer tags in the waste stream."

With over 45 years of Electronic Article Surveillance (EAS) excellence in retail, Tyco Retail Solutions is the global leader in security source tagging, providing worldwide protection across a wide range of theft-prone retailer product categories including: apparel, building supplies, computer products, grocery, health and beauty care, multimedia, and power tools. Program benefits to retailers of tags applied at the source include reduced in-store labor costs, enhanced customer focus, standardized tag compliance to improve merchandising, increased product velocity to the selling floor, and improved sales with an open shopping environment.

"Our global presence and unmatched source tagging infrastructure enables Tyco to deliver cost effective and robust merchandise protection," said Tony D'Onofrio, Vice President of Global Accounts and Source Tagging, Tyco Retail Solutions. "More importantly, by offering dual technology formats that converge highly effective AM shrink deterrence with RFID inventory visibility, we are helping our customers' future proof potential technology migrations to minimize shrink, improve sales and reduce costs."