Centric Software to offer SDK for mobile PLM apps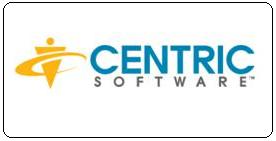 Centric Software, Inc., will offer a Software Developer's Kit (SDK) for its mobile product lifecycle management (PLM) apps.

"The Centric 8 Mobile App SDK enables companies to benefit from the leading work Centric is doing in mobile PLM," says Chris Groves, president and CEO of Centric. Mobile App SDK leverages Centric's Web 2.0, cloud-deployable PLM architecture. "Companies can use the Mobile App SDK to directly connect their brands to their market," says Groves.

The Centric 8 Mobile App SDK will manage communications between Centric's mobile apps and the Centric 8 server. Companies can use the SDK to develop their own mobile apps or personalize existing Centric apps for their brand-specific needs. The Mobile App SDK will be available to any company.

The Centric 8 Mobile App SDK will provide features including the following:
Offline access capability – Develop apps that are fully-functional even if no wireless network is available.
Image management – Use tools to retrieve images from, or upload images to, the server.
PLM Web service queries – Interact with Centric's PLM system to obtain information on specific products.
User authentication – Provide data access controls through simple-to-use function.
Personalize Centric apps – Tailor Centric-developed apps to meet specific company requirements.
"Leading retail, apparel, footwear, luxury and consumer goods companies can become closer to their consumer by developing personalized, brand-specific mobile apps," explains Groves. However, the amount and type of development work required to create effective mobile apps can be inefficient and costly. "The Centric 8 Mobile App SDK will let companies leverage Centric's industry-leading capabilities to provide a strong brand experience for their customer."
Centric Software Inc