Yesim Tekstil implements Fastreact evolution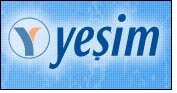 Yesim Tekstil began operations in 1983 producing home textile products such as bed linen and tablecloths. By 1985 they had moved into the ready-made garment market. Today, they are one of the leading textile producers both in Turkey and worldwide, supplying world famous brands such as Nike, Gap, Banana Republic, Old Navy, Lands' End, Eddie Bauer, Schlafgut and many more.

Employing approximately 3,500 people, Yesim Tekstil operate within a 240,000 sq m facility. The daily production capacity is in the region of 250,000 pieces (which consists of 150,000 pieces of ready-to-wear garments and 100,000 home textiles) and the business is continuing to grow.

Yesim are a fully vertically integrated manufacturer from yarn to finished product, their main processes include knitting, printing, fabric treating and apparel manufacturing. This vertical manufacturing approach means that Yesim are able to offer an unrivalled level of service to their customers.

As with any modern apparel manufacturer, visibility and control of the entire manufacturing process are key. This is made especially difficult in the fast moving and fully vertical manufacturing environment at Yesim. Prior to the implementation of Fastreact, planning was performed on a series of disparate systems and although the planners could 'cope' they were not always able to make the best decisions due to their lack of visibility, nor were they able toeasily see the consequences of these planning decisions.