Microsoft launches "Dynamics NAV Business Essentials" package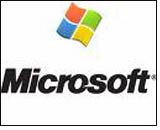 Microsoft India Pvt. Ltd. today announced the availability of Microsoft Dynamics NAV Business Essentials (BE). This ERP solution is packaged and priced specially for the growing businesses in India. Priced at sub Rs 3 Lacs by its partners including license and implementation this will allow growing businesses to access a basic set of ERP functionalities including financials, distribution and sales management – without huge capital investments. Further, being a ready to use solution, it can be deployed in about 2 -3 weeks timeframe.

Microsoft Dynamics NAV BE helps to reduce the implementation cycle time with low investment enabling small customers to look at an ERP solution from day one. It allows businesses currently using financial accounting package to adopt integrated business management (ERP ) solution including sales , purchase and inventory management etc. as they grow their business . "This signals an important inflexion point in the trend in IT adoption in the SMB segment in India.

There is a growing demand to transition from financial accounting software to ERP among growing businesses to gain complete visibility and control of their business , which marks the coming of age of these businesses. "said Mr. Rajeev Mittal , Group Director, Small and Medium Enterprises, Microsoft India. "Given the recent challenging economic times, growing businesses are keen to embrace IT solutions which offer them a great ROI. Microsoft Dynamics NAV BE's easy usage , flexible business logic, localized tax settings with fast implementation is just what the growing businesses seek" added Mr. Mittal.

Choosing the right business management solution is critical for 3 million odd growing businesses in India and it also means balancing their short- and long-term business goals with their enterprise resources. Microsoft Dynamics NAV BE helps growing businesses overcome these challenges with an integrated business management solution ( ERP ) that matches their requirements for both the immediate as well as the long term needs. Microsoft Dynamics NAV BE is designed to help businesses with a solution that will help them meet their basic requirements on day one and still be flexible to cater to them when they scale up their business.

IGF Solutions Private Limited is one such growing business that has opted for Microsoft Dynamics NAV BE. Talking about his decision Mr. Vikas Indani, Director, IGF Solutions Private Limited said, "Not only does Microsoft Dynamics NAV BE offer me the basic functionalities I need to manage my startup company at a very affordable price , being very easy to deploy in a matter of a week I was up and running without any disruption at work-this smooth transition along with the advantages of a scalable solution offered at a very affordable price made it a very obvious choice for us as we sought to grow our business. "

Analysts believe that among the most significant challenges which SMBs in our country are facing is a lack of planning by most entrepreneurs while pursuing the feverish growth targets of the past which boils down to – lack of accurate and scientific information about their business, their competition and their end users. There are approximately 4 million SMBs in India – of which about 3.9 million fall within the small business (SB) category.