Essen to host India pavilion at 'RFID Journal Live' expo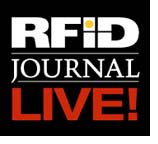 Essen RFID, a leading RFID OEM provider headquartered in Mumbai, India today announced that it is hosting the first-ever "India RFID Solutions Pavilion", bringing together the leading Indian RFID solutions providers under one umbrella at the upcoming RFID Journal Live! 2009 event scheduled at Orlando, USA between April 27- 29, 2009.

Essen has partnered with RFID Journal, a leading independent media & events company devoted solely to radio frequency identification for an exclusive 3,600 sq.ft area that shall house the "India RFID Solutions Pavilion" participants. Essen RFID's Sr.BD Manager, Mr.Shrinivas S explains the rationale behind setting up an India Pavilion given the prevailing tough economic conditions.

He says, "India's emerging market economy continues to grow at a rate of over 7% YoY inspite of the global economic meltdown & India is also considered to be the second largest producer/consumer of FMCG goods & a major manufacturing hub worldwide. Add to that, the tremendous IT capabilities present in India thereby positioning India to be the biggest gainer in RFID space"

Shrinivas further explains "The theme of the India RFID Solutions Pavilion is to showcase India as a next-gen R&D solutions hub in the RFID space & also to pay tribute to the emergence of Indian IT companies in the RFID space that have very quickly moved up the RFID value chain from being information gatherers in RFID to building business cases to optimize supply chain efficiencies to setting up RFID centric labs".

Further commenting on why companies need to spend now, Shrinivas states "We firmly believe that this is the time for companies to invest, to sow now as the present economic downturn may not last long, hence companies that invest wisely towards such events shall be able to leapfrog compared to their peers once the economy turns around favourably".

Companies are seeking ways to cut costs, boost efficiencies & enhance their competitiveness. Smart companies are turning to radio frequency identification (RFID) to achieve these objectives. Participants at the India RFID Solutions pavilion shall showcase use of RFID to reduce costs & achieve Return of Investment (ROI) in a wide variety of areas ranging from Retail/ Consumer Packaged Goods to Manufacturing & Supply Chain/ Logistics. Some of the leading System Integration companies of India are expected to participate at a break-out session moderated by experts from the RFID field.

ABOUT ESSEN RFID:
Essen's constant endeavor has been to identify relevant IT trends and technologies that impact business and provide its customers with world-class solutions that are also innovative and cost-effective. Essen offers innovative technology in RFID devices that extends reach and scope beyond current usage.

With pioneering experience in computer hardware manufacture and integration, as well as enterprise level software development, Essen is well placed and eminently qualified in providing innovative and cost-effective products for its customers. Its offerings are contemporary, adaptable and upgradeable, thereby matching both present and future needs.