Leading safety clothing supplier selects SCM solution from ARCO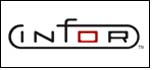 Infor announced that Arco, the UK's leading distributor of safety clothing and equipment, has selected its advanced supply chain management (SCM) solution to boost customer service levels even further, streamline global sourcing, improve forecasting and optimize inventory. Infor SCM Demand Planning is expected to go live in August 2009 for 30 users.

Having reviewed a number of solutions in the market, Arco selected Infor SCM Demand Planning because it was aligned specifically to Arco's business requirements and had a proven track record in the industry. Arco was particularly impressed with its forecasting accuracy, designed to support the variability of stock movement which is typical of Arco's industry.

"Our previous method of forecasting simply wasn't scalable to keep pace with the increasing demands of our customers and for the long term needs of the business," comments Lisa Johnson, senior group materials manager, Arco. "Having reviewed a number of leading solutions, Infor SCM Demand Planning stood out from the crowd with its depth of functionality and user-friendliness in particular.

We were impressed with the dashboard interface which has exception management capabilities to enable staff to view and solve issues, rather than spending valuable time looking for them. We can also be more proactive in our forecasting and drive greater performance from our vendors, as we can provide earlier and more accurate forward visibility of orders."

"As a top 10 global software company, Infor's scale, commitment to R&D and continuous innovation was also attractive as we need to know that the solution will evolve with our business needs and that we'll continue to be supported for the long term."

"We continually review and enrich our products to ensure that they are aligned to the needs of our customers across a number of industry sectors", commented Andrew Kinder, director of product marketing, Supply Chain, Infor. "We introduced new functionality to our supply chain solutions last year based on feedback, and it is testimony to our domain expertise that this functionality is already driving real business benefits for organisations like Arco.

Arco joins a growing number of customers adopting Infor SCM Demand Planning to facilitate accurate forecasting, lower inventory and gain greater control of their supply chains."

About Infor:
Infor acquires and develops functionally rich software backed by thousands of domain experts and then makes it better through continuous innovation, faster implementation, global enablement, and flexible buying options. In a few short years, Infor has become one of the largest providers of business software in the world. For additional information, visit http://www.infor.com/

About Arco:
Arco is the UK's leading supplier of personal protective equipment, workwear and workplace safety products. As such it is widely recognised as a provider of expert advice, services and safety solutions for businesses in every market sector. Founded in 1884, the Hull-based, 4th generation family business now has over 110,000 customers and an annual turnover in excess of £220m.