JDA Software maximises benefits of new approaches to S&OP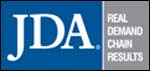 Retailers, wholesaler-distributors and manufacturers industry-wide are being hard hit by an unprecedented confluence of economic conditions negatively impacting consumer spending. The economy is forcing companies to scrutinize their business strategies and better align their changing demand patterns with their capacities, resources, marketing programs, and budgets to ensure they are investing in those product lines and channels of sales that can deliver the highest profits during these volatile times.

Leading companies, recognizing the need to transition from disparate, decentralized business decisions, are rethinking the role that Sales & Operation Planning (S&OP) can play in managing their business. They are moving beyond simplistic and purely tactical approaches of using S&OP as a means of balancing supply and demand within their supply chain, and instead using it as a way of aligning product launches, marketing and sales programs, production plans, and resource allocations to ensure their investments are being made appropriately to achieve their strategic business objectives.

"We are seeing industry leaders implementing enterprise-wide S&OP processes through a synergistic combination of people, processes and technology," notes David Johnston, senior vice president, manufacturing and wholesale distribution, JDA Software Group, Inc. "They understand that the optimized alignment of supply and demand can only be achieved through a formal, disciplined S&OP process that blends cross-functional collaboration, business process integration and advanced technology into a single and comprehensive solution.

JDA offers the following five strategies – based on industry best practices – that can help companies develop, implement and maximize the benefits of next-generation approaches to S&OP.

1. Transition S&OP from Tactical to Strategic. The view of S&OP as a means to tactically balance supply and demand within the short-term horizon in the supply chain is restrictive. Leading companies view S&OP more strategically, shifting from a purely tactical implementation to utilizing S&OP as a critical element for more strategic integrated business planning. A strategic S&OP orientation aligns all supply chain plans with the corporate financial objectives and strategy, eliminating internal and external silos and taking a company to the next level of planning.

A solution that provides the information and workflows to support the proven S&OP best-practice processes will enable the synchronization of supply, demand, marketing programs, sales programs, financial goals and the achievement of a strategic business plan. Using S&OP to focus on the medium- to long-term horizon where decisions can have a strategic impact has delivered significant improvements to companies that have truly adopted S&OP as an integrated business process.

2. Cross-Functional People and Process Integration is Key. In an industry best-practices survey conducted by JDA in April 2008, 89 percent of respondents use S&OP or some other process for balancing demand with supply. For 38 percent of the respondents, the supply chain organization was taking the lead to deploy and facilitate the S&OP processes. A majority (60 percent) utilized their S&OP processes as a means of managing the supply side of their businesses.