Retail Assist launches new integrated supply chain solution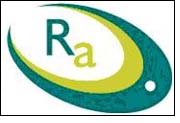 Retail-only solutions and service provider, Retail Assist, chose the recent National Retail Federation (NRF) Annual Convention & Expo' in New York City as the US launch-pad for its Merret supply chain ERP solution and new partnership with a systems integrator, SPI of Atlanta.

Retail-focused Software Paradigms International Incorporated (SPI), a leading provider of outsourced IT and BPO services, is the new US SI partner for Merret. With offshore development capabilities in India and onshore project management at client sites, SPI delivers Applications Development/Maintenance/Management, Infrastructure Management, Business Process Outsourcing/Management, Systems Integration and IT Business Consulting.

Sid Mookerji is CEO and co-founder of the company. "There is a clear need in the US retail market for an integrated supply chain ERP solution of the breadth and depth of Merret. We are extremely positive about its potential amongst our retail clients," he observed.

Retail Assist's Managing Director, Alan Morris, was on SPI's stand at NRF to see how Merret was received. "Staff at SPI have built considerable expertise in retail by specialising in the backbone operations of merchandising and logistics. The interest in Merret that they generated at the show has got things off to a flying start and I'm sure this will be an extremely successful relationship."

Merret is a real-time, multi-currency, multi-channel merchandising, warehousing and stock control ERP solution that covers all areas of the retail supply process. Capabilities include product content, purchasing, warehousing, replenishment, inward and outward distribution, store back-office, retail financials, in-season planning, CRM data capture and reporting.

The Merret BI & CPM module provides integrated Business Intelligence and enables retailers to manage all elements of corporate performance. Recent product development has included enhancements for the IBM System I environment and extension to the Microsoft .NET platform.

The award-winning Merret supply chain ERP application from UK-based Retail Assist enables more informed margin management, extremely tight stock control and vastly improved availability of stock. It is an integrated merchandising and warehousing solution that is a cost-effective and highly functional option for medium-sized, non-food, specialty and fashion retailers.

A real-time, multi-currency, multi-channel package solution for international retail, Merret is fully scalable from a handful to hundreds of outlets, and covers all areas of the retail supply process. It is easily interfaced to POS and finance solutions and incorporates optional business intelligence (BI) and corporate performance management (CPM) functionality. Merret was first developed in 2001 and acquired by Retail Assist in 2007. Merret clients include Burberry, La Senza, Harvey Nichols and Paperchase.