Omni-ID expansion provides RFID Tags for Japanese frequencies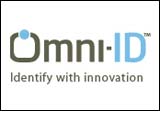 Omni-ID, a leading innovator in passive ultra high frequency (UHF) radio frequency identification (RFID) technology, announces its launch into Asia to further its position as a global leader in the RFID industry. Following its recent $15 million in additional venture funding focused on strategic market expansion, Omni-ID will extend its innovation of the RFID industry to the Asian market.

The Omni-ID expansion includes providing RFID offerings for Japan's bandwidth frequencies, establishing formal sales operations in the region and preparing strategic reseller partnerships throughout Asia to further the success of RFID deployments around the world.

The adoption of RFID technology is rapidly emerging in the Asian market. Analysts believe that this market offers an attractive growth opportunity over the next three to five years. According to projections by Frost & Sullivan, the Asia Pacific RFID tags market alone is estimated to reach $462 million in 2009 and further grow to be a $2.6B market by 2014, with a compound annual growth rate of 36.6% observed from 2007 to 2014. To take immediate advantage of this expanding market, Omni-ID is aggressively establishing its presence in Asia by leveraging its patented and patent-pending RFID technology and market leadership in the IT asset tracking solutions area. Omni-ID continues to respond to customer demands with revolutionary solutions that drive business value and the Asian market will benefit from Omni-ID's demonstrated commitment to innovation and understanding of customer needs.

"While the Asia-Pacific market has been slower to adopt RFID technology, we expect it to strengthen by 2010 and then grow annually onward," said Richard Sebastian, research analyst of Automatic Identification - RFID, APAC, for Frost & Sullivan. "This will be further boosted by growing understanding on this technology's potential backed with the expected time for signs of recovery from the current economic downturn where end-users will be more optimistic to proceed with an RFID initiative."

Omni-ID offers a line of tags that provide near-perfect readability rates on, off, or in the presence of metals and liquids. The Omni-ID product line includes three standard passive UHF RFID tags with a range of read distances and profiles, as well as a tethered attachment option, a service bureau and a unique on site, on demand commissioning solution:

• Omni-ID Tags:- Omni-ID Prox is Omni-ID's smallest and most precise RFID tag, best suited for high value IT asset management and other specialist applications;
- Omni-ID Flex offers a medium read range that effectively crosses over to a wide range of applications including tracking laptops and PCs; and
- Omni-ID Max offers the longest read range and is most commonly used for tracking conveyances and outdoor assets.
• Omni-ID Tag Option: Omni-ID OmniTether is an attachment solution utilizing a tether approach for application onto small assets or where real estate is at a premium.