iCongo unveils new features for retail e-commerce system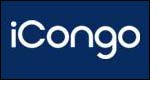 iCongo Inc, a leading provider of e-commerce and cross-channel systems, announced a set of new features to its retail e-commerce and cross-channel system. This latest release, version 8.0, is now available to customers and includes many enhancements and new features that will greatly improve the retail customer experience, resulting in increased sales and improved retailer's operational efficiencies.

New easy-to-use tools will greatly increase merchandisers' productivity and will enhance consumers' shopping experience. iCongo's upgraded e-commerce platform will provide retailers with the ability to add additional shopping channels in order to increase revenue growth as well as facilitate the execution of effective cross-channel and in-store strategies.

"iCongo collaborates with its clients and industry leaders in order to continuously deliver best in class features and applications," said CEO Irwin Kramer. "In today's very difficult economic environment, it is critical for retailers to employ systems which are reliable, scalable, highly efficient, streamlined and flexible in order to support multi-channel businesses. Through e-commerce technology, retailers are now able to capitalize on every sales opportunity and drive revenues with high margins at lower costs."

Version 8.0 enhancements and features include:

• Dynamic Catalog Creation, Life Cycle Work Flow and Audit enables retailers to effectively administer and manage the creation and management of product catalogs through dynamic workflows and provides a complete suite of catalog management and auditing tools. This allows automatic management of tasks for areas such as merchandising, photography, translation, approvals and other departments.

• Enhanced Dynamic Merchandising and Personalization Tools includes, visual merchandising sequencer with "drag and drop" features, enhanced content targeting, enhanced gallery, micro-site and landing page functionalities along with new administration tools and preview controls.

• Improved Shopping Experience, Web 2.0, Social Media, and Integration Adapters to 3rd Party Servicers includes a variety of new functionalities for superior customer engagement including new powerful search tools, Ajax filtering, enhanced product visualization, Web 2.0 widgets, social media capabilities and 3rd party integrations.

• Superior Promotions Engine enabling retailers to easily and effectively execute multifaceted cross-channel promotional strategies.

• Vendor Management and Drop-Ship includes features to manage multiple vendors within a storefront including multi-vendor order management, drop-ship capabilities and fulfillment integrations tools.

• Cross Channel In-Store Upgrades including an "Order Assignment Intelligence Engine" with the ability to define inventory regions for order management rules based on gross margin and other rules. Also provides new web services for POS integration for order notification and escalation.